Spring Recipe Pairings

Looking for some new Spring dishes to try at home? A handful of Livermore Valley's wineries have put together their favorite Spring food and wine pairings to share with you! Whether it's breakfast, dinner or dessert we've got you covered for your next home-cooked meal and the perfect wine to enjoy with it.
Ehrenberg's Eggs Benedict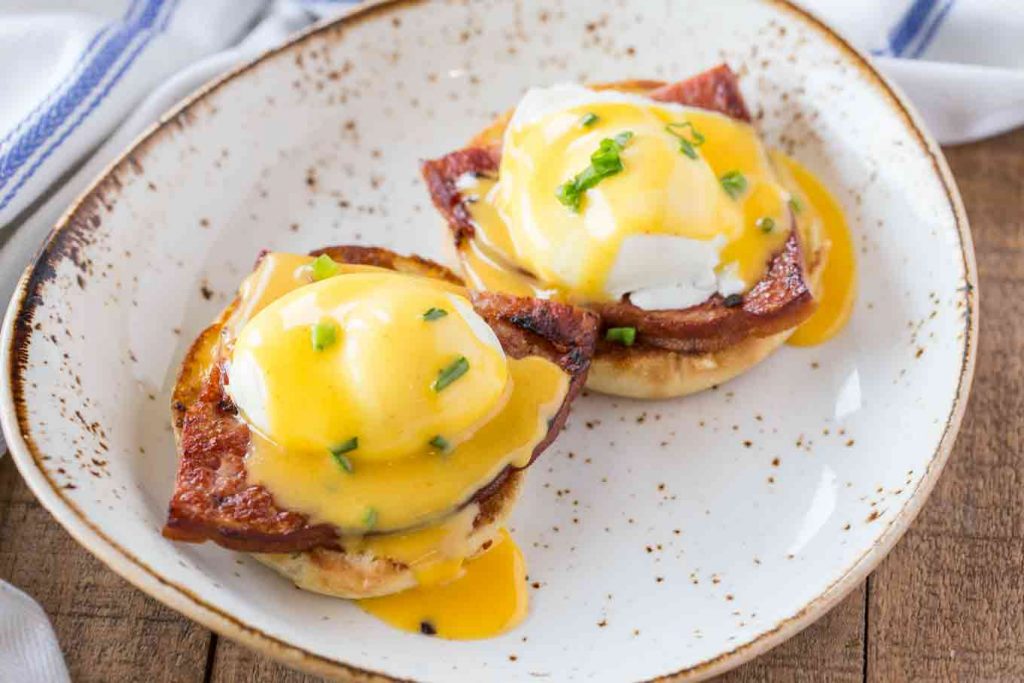 You can't go wrong starting your morning off with a classic eggs benedict and mimosa. Ehrenberg Cellars has the perfect recipe for their version of a benedict, the "Ehern-benedict," and two delicious wine cocktail recipes to enjoy it with; the "Sunrise Surprise" and "Wake-me-up Mimosa."
Angel Biscuit Recipe
Who doesn't love a warm buttery biscuit to enjoy with their meal? This super easy and quick recipe is something the whole family can bake together. We recommend pairing with a buttery chardonnay and adding a drizzle of local el Sol honey to top it off!
Ham Mousse Stuffed Pasta Tubes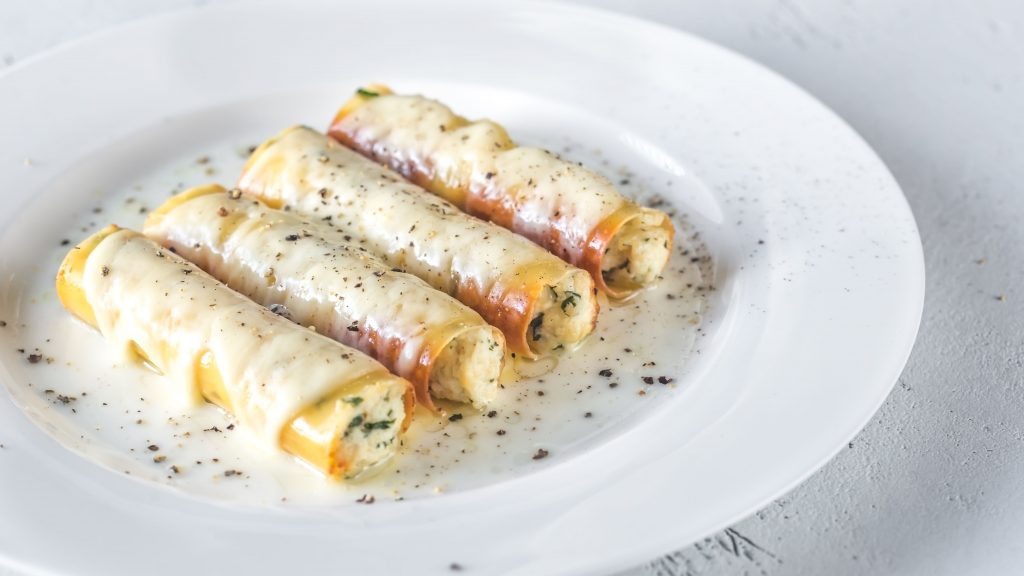 Enjoy ham mousse stuffed pasta with Cedar Mountain's Pinot Grigio. Their 2017 Pinot Grigio, from Del Arroyo Vineyard, has delicate fruity aromas of nectarine and nougat with a silky, crisp, light to medium body and a smooth, breezy melon finish. A nice mellow Pinot Grigio for sipping, that's 100% stainless steel fermented. This dish is great for Easter Sunday, or a great way to use up your leftover Easter ham.
Grill-Roasted Pork Tenderloin with Creamy Mustard Sauce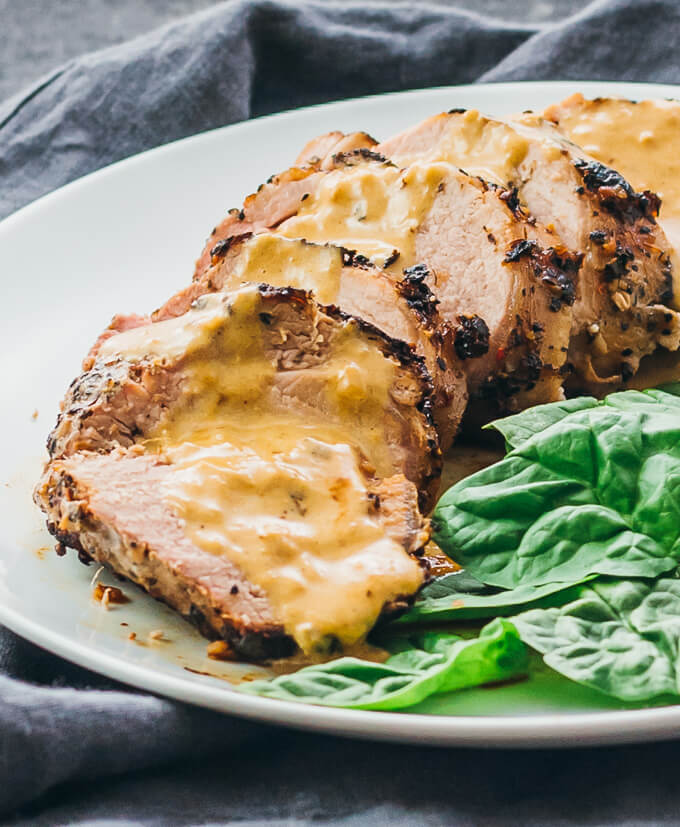 This is a simple dish that your whole family will enjoy. If you're a member at Bent Creek Winery, you may have been lucky enough to enjoy this meal during one of their club member events. The Bent Creek Winery team recommends pairing this delicious meal with their Red on Red wine.
Cast Iron Skillet Ribeye with Fingerling Potatoes and Crimini Mushrooms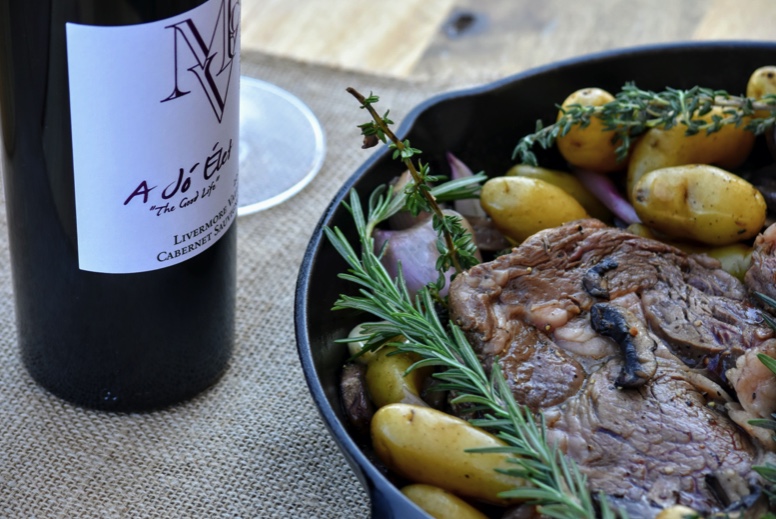 What's more mouthwatering than a ribeye paired with McGrail Vineyards A Jó Élet cabernet sauvignon? This juicy steak and bold cab will satisfy everyone's palate, and leave you wanting more. It might even want to double the recipe so you can have leftovers. 😊
Leftover Honey Glazed Ham and Pineapple Fried Rice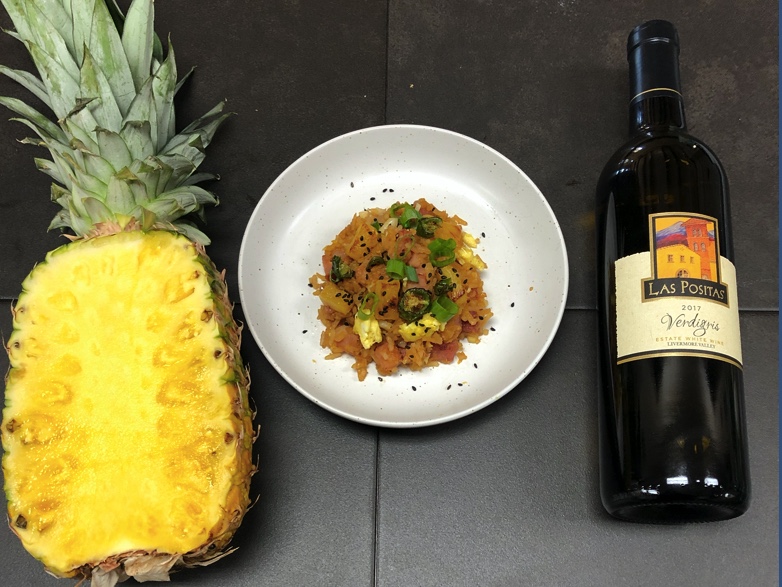 This leftovers recipe pairs perfectly with Las Positas Vineyards' 2017 Estate Verdigris; a blend of Verdelho, Albarino, and Roussanne. The light floral and tropical notes mirror the pineapple and honey in the dish, while the ham and serrano peppers add some earth tones. Yum!
Grilled Leg of Lamb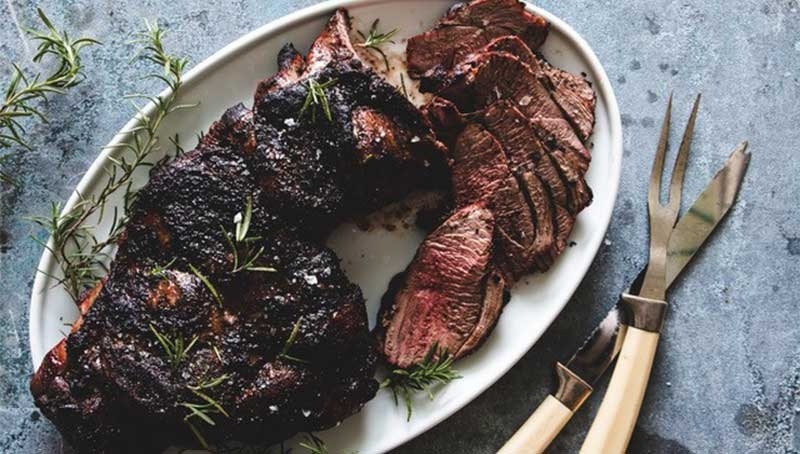 A Greek tradition. The team at Arroyo Cellars recommends serving the lamb with oven-roasted Greek potatoes and their 2016 Livermore Valley Merlot. The boldness and smooth structure of this wine pairs very well with the lamb.
Garlic Rosemary Rack of Lamb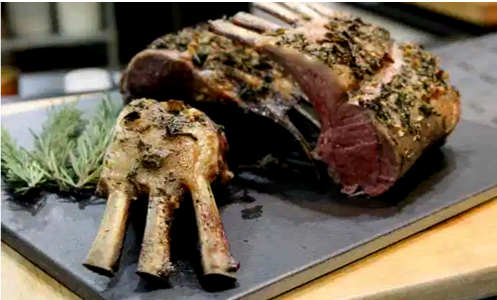 "A classic Easter pairing is a rack of lamb with an exceptional Cabernet Sauvignon. Try this recipe with our award-winning 2016 Livermore Valley Cabernet Sauvignon, Vintner Select. This Cabernet Sauvignon is a rich and layered muscular wine that's deep, intense and concentrated. The boldness of its tannins and acids stand up to the rich gaminess of the lamb." – Winemaker Phil Long
Pasta Alla Norma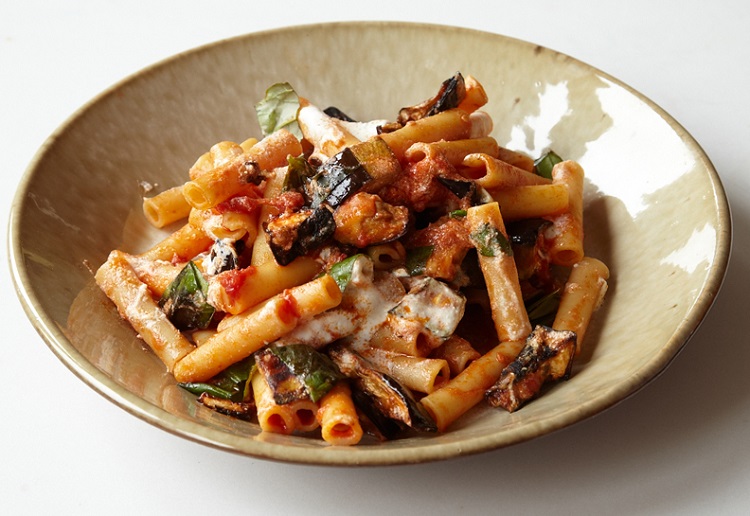 For the vegetarians out there, here is an amazingly delicious and easy dish that you'll want to make over and over again. The Steves, of 3 Steves Winery, recommend pairing this savory pasta with their Zinfandel.
Lamb Chops with Rosemary, Garlic and Grapes
You can never have too many varying recipes of lamb! This specific recipe adds a sweet bite from crisp grapes, to change things up. Dante Robere Vineyards recommends pairing this dish with their 2016 Roberitage. The smokey and black pepper aromas of the wine pair perfectly with the lamb chops.
Chicken Scapollini with Orzo Tomato and Zucchini Toss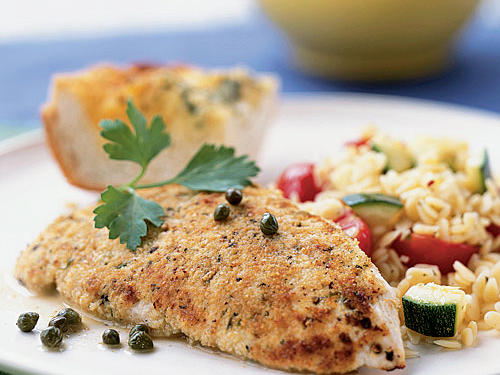 Looking for a light and crisp meal? Winemaker Rosie Fierro's Chicken Scapollini is the perfect option. This dish can be paired with Rosa Fierro Cellar's oaked or un-oaked Chardonnay!
Chicken or Duck Cassoulet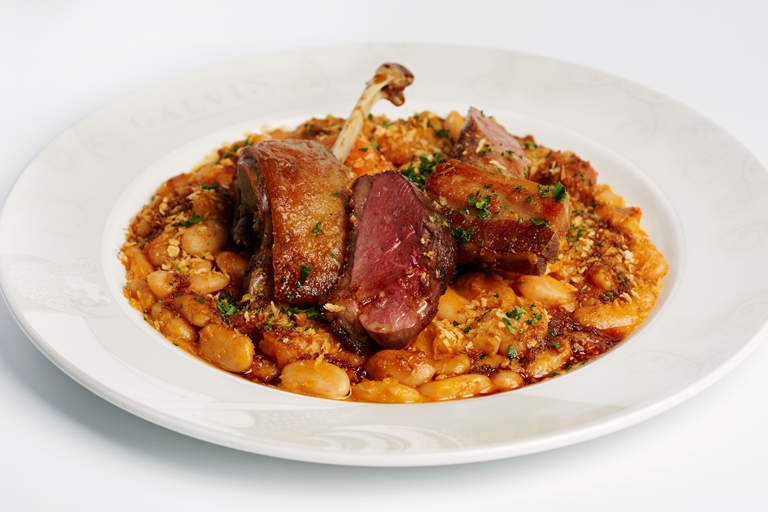 This traditional French dish will be sure to warm you up on a cool Spring night. Winemaker Rhonda Wood, of Wood Family Vineyards, recommends pairing the cassoulet with their 2019 "Pink Pearl" Rosé wine. This wine has subtle fruit aromatics of white peaches and apple skin with a dry palate that continues with watermelon and crisp spiced apple flavors with moderate acidity.
Buttermilk Panna Cotta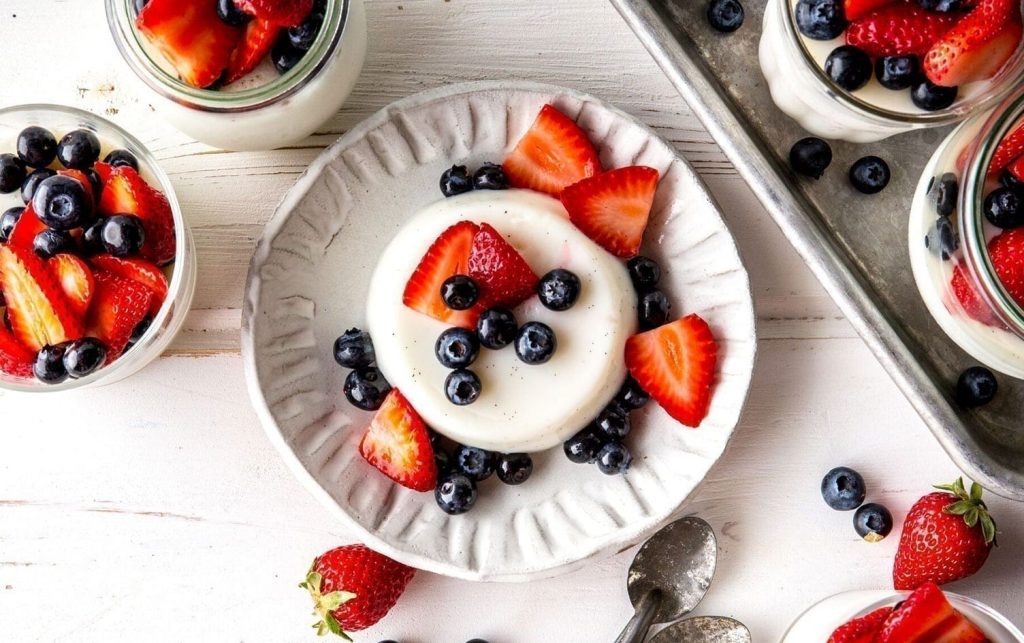 This cool and creamy dessert is the perfect way to end the night and satisfy your sweet tooth. If you're stressing about having enough time in the day to make breakfast, lunch, dinner, and dessert, don't worry! This treat can be made a day or two ahead of time and will stay fresh. You can pair this Italian delight with Murrieta's Well's dry orange muscat or Wente Vineyards Winemakers Small Lot Artisan White.
Lemon Olive Oil Cake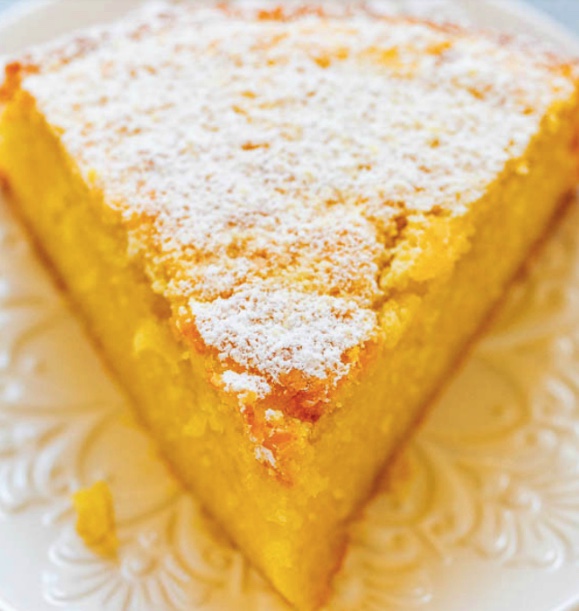 We guarantee this melt in your mouth cake will become one of your family's favorite desserts. This lemony treat will pair well with many Rhone varietals, such as grenache and syrah, or viognier for the white wine lovers. We recommend using Olivina Olive Oil or Purple Orchid's Handprints Olive Oil when making this dish.
Purchase Grenache Purchase Syrah Purchase Viognier