Celebrate Chardonnay Day
The Livermore Valley is home to some of the best Chardonnay grapes in the world. This region has a unique microclimate that allows for perfect conditions for growing these delicate and flavorful white wine grapes. The climate here is warm during the day, with cool nights allowing for proper ripening of the fruit while preserving its natural acidity. This combination creates a well-balanced wine with intense aromas and flavors that can range from citrus and tropical fruits to apples, pears, buttery notes, and even nutty characteristics. At Page Mill Winery the variation of flavors can be seen across their three Chardonnay offerings; 2021 Chandler Chardonnay, 2021 VS Chardonnay, and soon to be released 2022 SF Bay Chardonnay.
The 'Wente Selection' clone of Chardonnay is a special collection of the classic white grape variety that has been grown in California's Livermore Valley for over 125 years. First discovered by winemaker Ernest Wente in 1883 and has since become one of the most widely planted Chardonnay clones in North America. The thin-skinned grapes from this clone produce wines with vibrant citrus aromas and flavors with hints of green apple, tropical fruit, spice and toasty oak notes. With its crisp acidity and long finish, it makes an excellent choice for varietal bottlings or blends with other varieties such as Sauvignon Blanc or Semillon.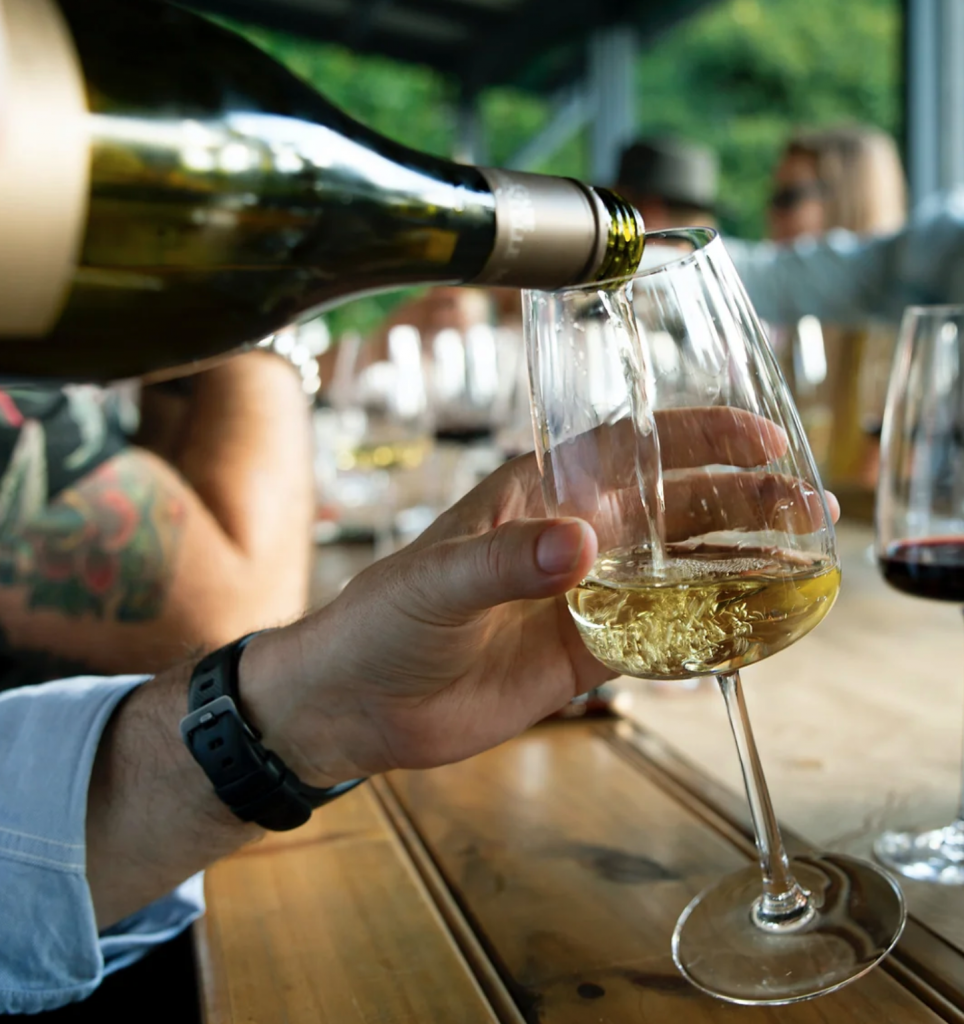 Wente Vineyards is of course most well known for their beautiful Chardonnay selections.  "The 2022 Eric's Chardonnay is certified sustainable and hand-harvested from small lot vineyard blocks, ensuring the highest quality. This club wine favorite has delicate notes of lemon verbena and a refreshingly crisp finish." -Wente Vineyards
Chardonnay grown in this area typically offers excellent structure as well as complexity due to its exposure to both sun and foggy mornings throughout the season. As it matures on the vine, the grapes develop a golden hue that gives these wines their signature rich color. The flavor profile of Livermore Valley Chardonnay is often described as being round and smooth with flavors of melon, pear, apple, buttery oak and tropical fruits.
Rosa Fierro Cellars has perfected "The Unoaked" 2020 Chardonnay.  "Aromas of honeycrisp apples, honeydew melon and apple blossoms meld with honeysuckle and a hint of tangerine in this lithe and vibrant wine that sees no oak whatsoever. It flows effortlessly across the palate with flavors of crisp pear, nectarine and kiwi, finishing bright and clean." -Rosa Fierro Cellars
For a richer flavor experience, try Wood Family Vineyards 2021 Chardonnay 'Para Mas Amigas'. "A crystal-clear wine, the color of hand-made butter, this wine will have you dreaming of yellow diamonds. Its toasty aromas of sesame seed are softened by Asian pear. On the palate, the wine is luscious and downright yummy. Its explosion of fruit may trick you into thinking there is a little residual sugar. However, the wine is dry with perfectly balanced acid and alcohol. The lingering finish is dominated by fresh buttered popcorn." – Wood Family Vineyards
The winemakers in this region have mastered the art of crafting some of the best Chardonnays in California. Many producers here use special techniques to bring out unique characteristics from their wines such as barrel fermentation or malolactic conversion. These methods help to create an even more complex flavor profile with increased aromas and textures. Whether you're looking for something light and crisp or full-bodied and oaky, you can find it all in Livermore Valley Chardonnay.