Fall in Love with Livermore Valley Wineries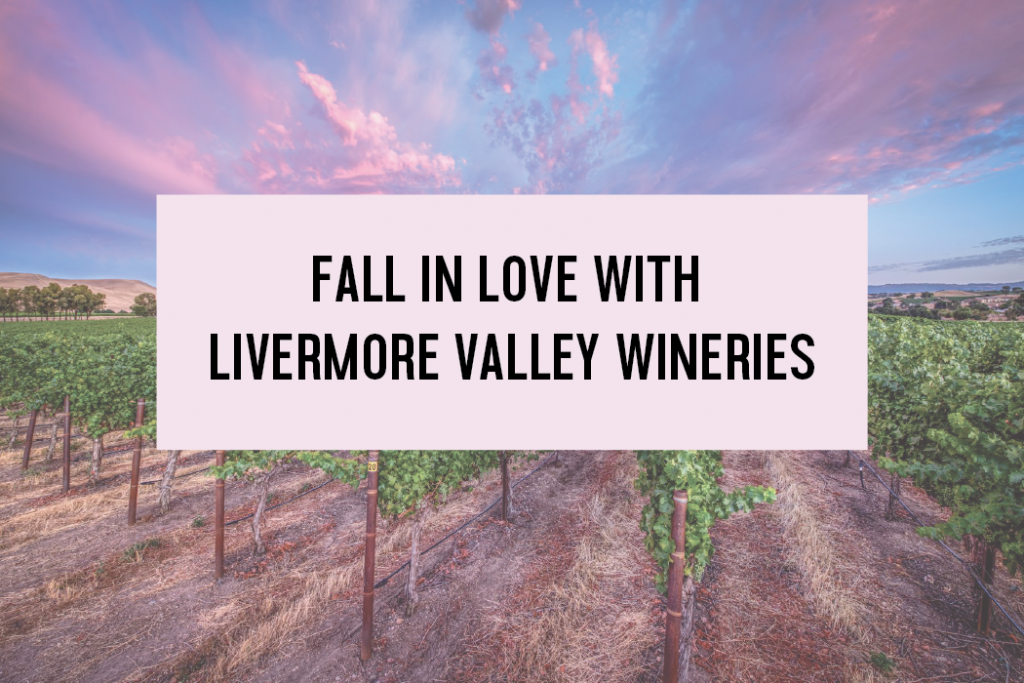 Need something to fall in love with this February? Livermore Valley wineries have just the thing to fix your heart on! There are so many events and fun specials that will make your heart go pitter patter. From virtual tastings to Valentine's day deals, I'm sure you'll find something to love this month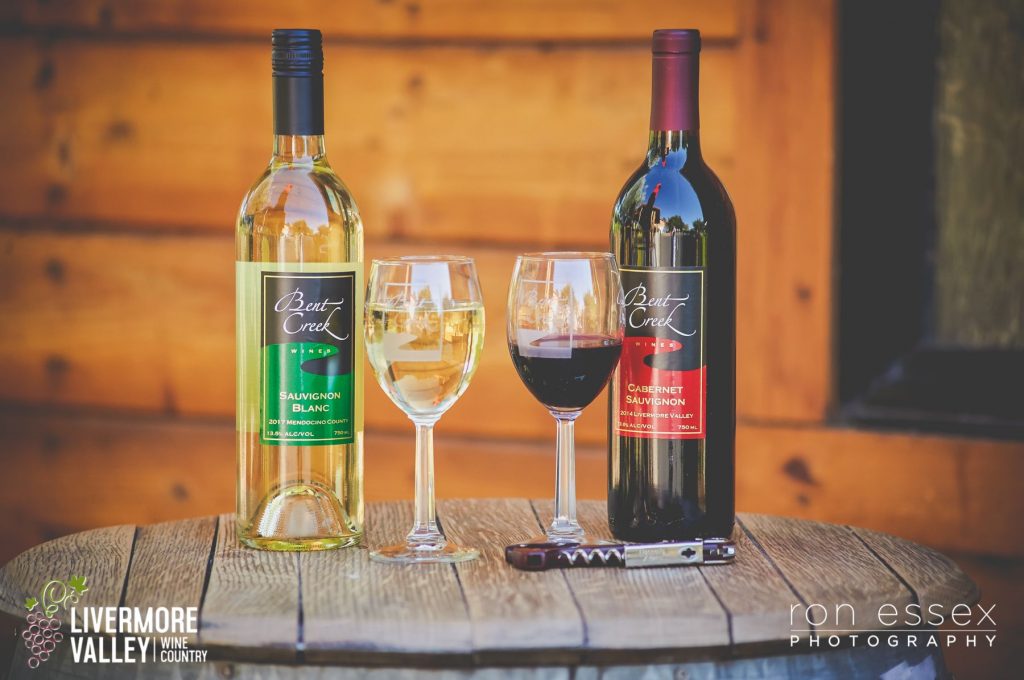 Bent Creek
Want a special for each week in February? Bent Creek is having weekly case specials (up to 45% off). They are also offering their Zin 14 for $144 (members), $162 for non-members.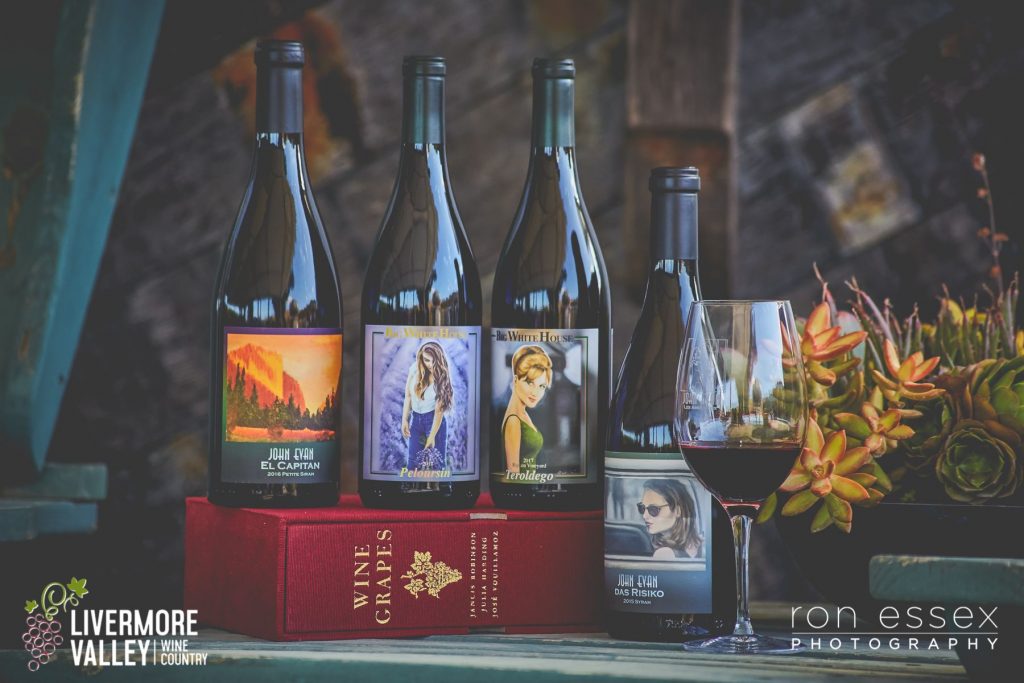 Big White House Winery & John Evan Cellars
Big White House Winery & John Evan Cellars will be open for tastings, reservations can be made here. They are still offering a To-Go wine tasting every weekend. Enjoy four different wines and each kit can be shared. A great deal at $5 for members and $20 for the general public.
Need something to nibble on that pairs well with your wine? You can order a cheese box from Charming Fig to go with your tasting, $20 each. Order here. The weekend of February 13th-15th they will be having a large "Tent" sale on Library wines.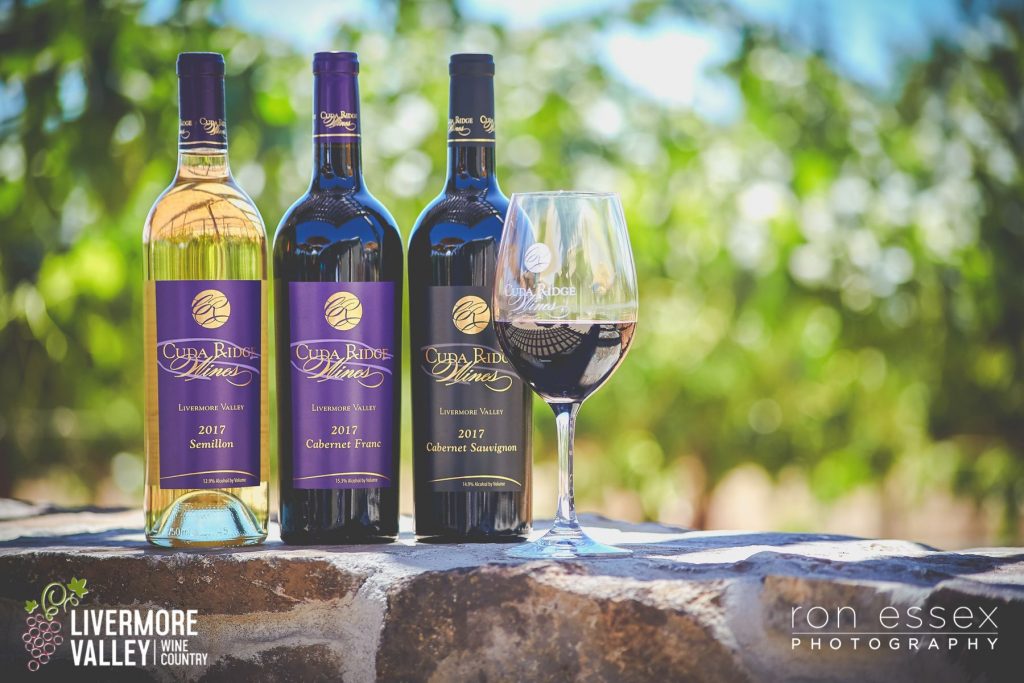 Cuda Ridge Wines
Come join Cuda Ridge for the release of their 2018 S&M at their 14th Annual Cuda Ridge Wines, Vines, and Valentines at the winery on Saturday, February 13th and Sunday, February 14th. Reservations are available on their Vineyard Patio from 12:00PM – 1:15PM, 1:30PM – 2:45PM, and 3:00PM – 4:15PM. You can make reservations on their website. The Desire Tasting Flight will include their 2018 S&M along with four other award-winning wines for $20.00, refundable with a two bottle purchase, and complimentary for Cuda Cadre Wine Club Members. Also, join them for a Virtual Tasting on Thursday, Feb. 18th at 6PM with their new release 2018 S&M and 2018 Malbec. More details here. Check out all their events here.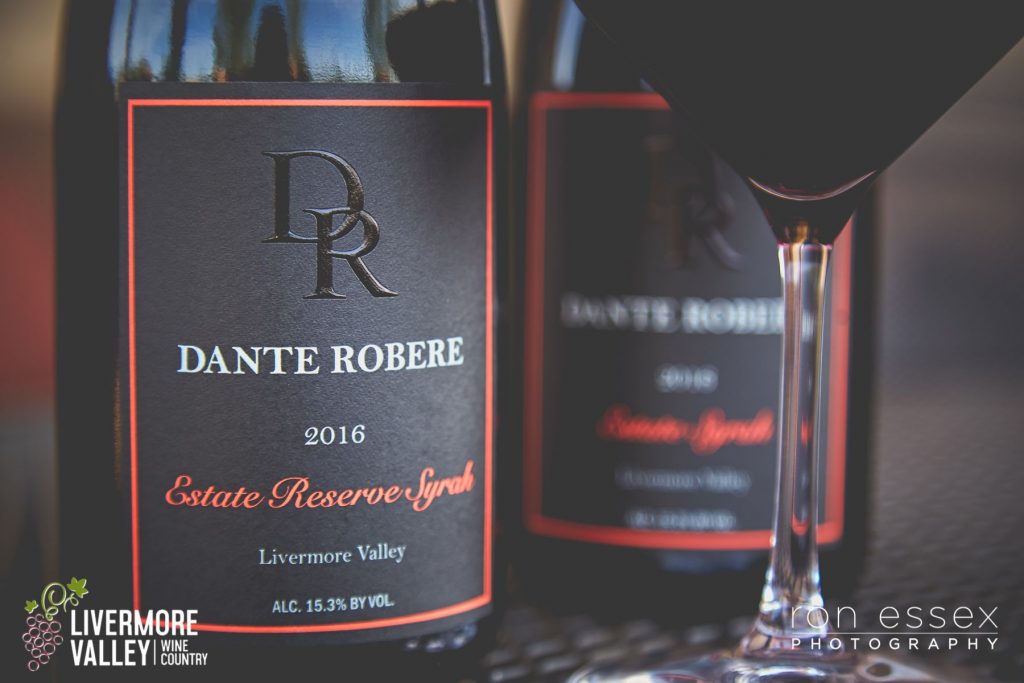 Dante Robere Vineyards
Dante Robere Vineyards have specials circulating each week. I highly recommend signing up for their emails or checking out their website for the latest specials/wine deals.
Garré Vineyards
Garré Vineyards is offering this year's club members a 25th anniversary special price of 2016 Tres Rouge Blend for $9.95 a bottle / $119.40 per case. Not a club member? Sign up here.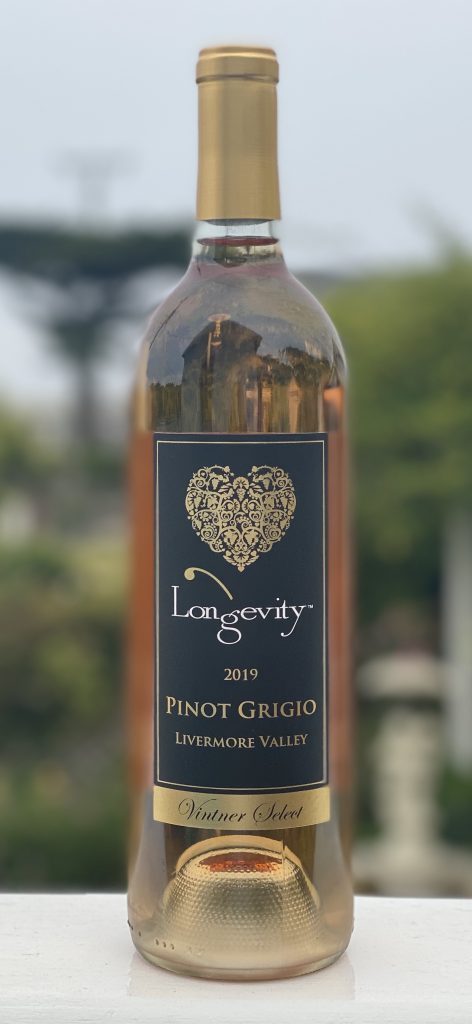 Longevity Wines
Check out Longevity Wines' Valentines Special – 25% off all bottles of wine, purchased online or at the winery, through February 16th.

Looking for a unique way to celebrate Black History Month in February? Book a Private Virtual Tasting for your group with Phil Long, Longevity's founder/winemaker who also is the president of the Association of African American Vintners. Phil will lead you on a personalized journey where you will sip, chat, and learn about his award-winning wines and the Longevity story. He will also share his thoughts on pushing the Longevity label forward with a national expansion in the midst of a pandemic and about the increased spotlight on Black winemakers. Limited tastings available so book early! Click here for more details.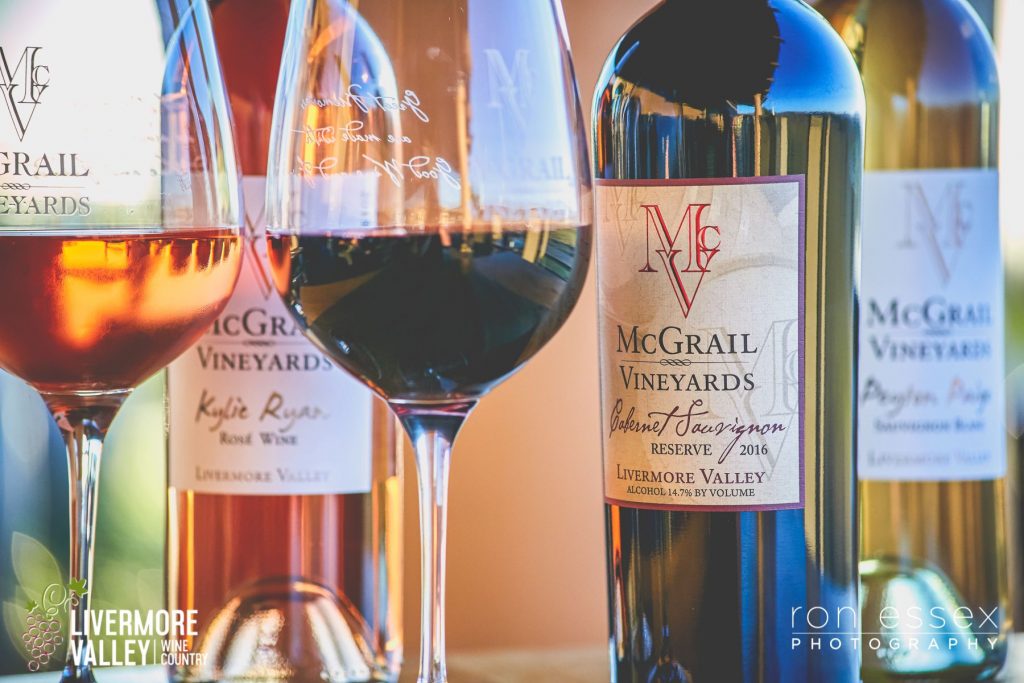 McGrail Vineyards
Need some special deals to wet your whistle this month? McGrail Vineyards has deals on deals on deals!
Take a look:
Fizz, Pop, Sparkle Special Pack – $151.43 ($198 retail value). Shop here.
Essential McGrail Tasting Set Special Pack – $164 ($205 retail value) includes a complimentary virtual tasting with a McGrail team member or winemaker. Shop here.
What about building a relationship with McGrail Vineyards? Purchase a SIP membership through our online store or by emailing them at info@mcgrailvineyards.com. When the winery is fully opened up again, SIP Club virtual tastings will become bi-weekly instead of weekly. Sign up for a SIP Club Membership here.
Nella Terra
In honor of Valentine's day, Nella Terra will be doing "a dozen rosés" Mix and match a case of 2019 GSM Rosé or 2019 Estate Grown Pinot Noir Rosé. Regularly $360, this special is $200 club/ $250 non-club. Offer valid through February. Check out these offers here.
Want a chance to win a Nella Terra $50 gift certificate, a delicious charcuterie board from Board Room Pleasanton, and a beautiful, fresh bouquet from The Bloom Bar Co. That's a $145 value! This giveaway will go live on February 6th and the winner will be chosen on February 12th. The winner can pick up their prize on Valentine's Day at Nella Terra. Details on how to enter will be posted to their Instagram page!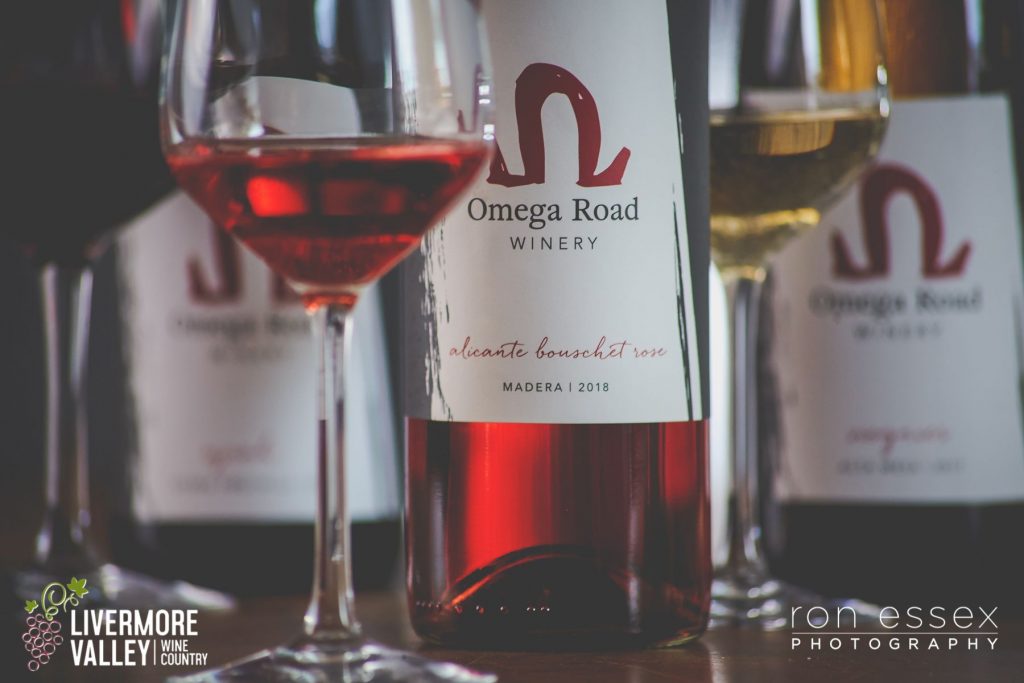 Omega Road Winery
Enjoy Omega Road Winery "For Love of Wine" packs featuring three wines at a discount. In addition, they'll be featuring their Sample Sip Kits – 6 100mL bottles of Omega Road Wines – perfect for a virtual Galantine's celebration, tasting with your love, or tasting fun new wines from the comfort of your home! Check out more details here
They also are doing a Valentine's Weekend Chocolate and Wine pairing! It is priced at $28/person and will feature truffles from Mimi's Chocolates paired with an Omega Road flight of 3 wines.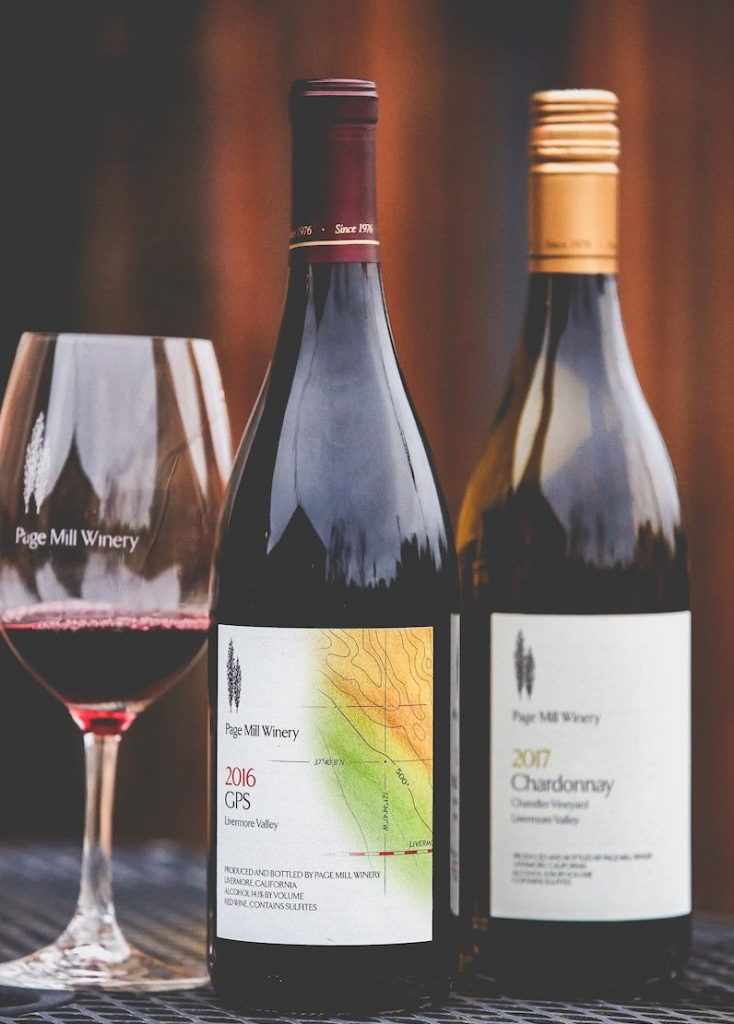 Page Mill Winery
Have nothing planned for Valentine's day this year? Take advantage of Page Mill's Valentine's Day Virtual Winemaker's Dinner, Sunday, Feb. 14 at 6:00 p.m. Cuddle up with you sweetheart and enjoy an all-inclusive four-course dinner ready to heat & serve. Dane will welcome you, talk to you about the wines and the dinner, and then let you enjoy your romantic dinner with your sweetheart! Fraiche will be serving up a bottle of 2019 Vintner's Select Chardonnay, butternut squash soup, lobster mac n' cheese, a bottle of 2018 Merlot, Livermore Valley, beef wellington with crispy smashed potatoes and a seasonal fresh vegetable, finished off with a bottle 2018 Syrah, Tazetta and chocolate souffle. This meal is $209 per couple. Email them to reserve your spot!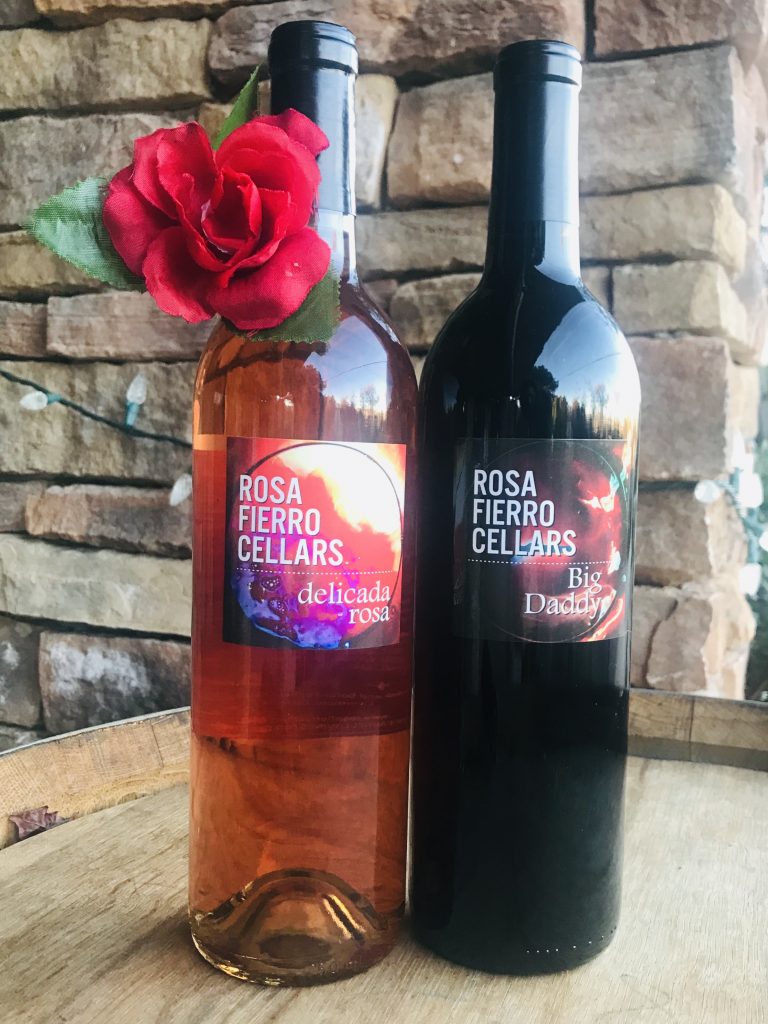 Rosa Fierro Cellars
Rosa Fierro is hosting a "Wine Down Wednesday Virtual Wine Tasting Valentine's Day Special" on February 10th. Grab your partner, some wine, and a pen and notepad to compete in the Not-So-Newlywed Game. We'll see which couple knows each other best or sit back and root for your favorite couple while they compete for a bottle of Valentine's Day wine! They will be tasting their new "Big Daddy" Cabernet Franc and their "Delicada Rosa" Rosé. You can get serenaded with a few love songs at the end by Occasio Winery's own James Kinney! You can purchase both wines at the winery at 15% off or feel free to grab a glass of whatever you have at home and join us. Meeting ID: 856 1659 2335 Passcode: 123456
Rosa is also offering bottle sales of her Delicada Rosa Rosé and her Big Daddy Cabernet Franc for 15% off. You can also buy the "Love Pack" which includes a bottle of each wine signed by the winemaker, plus tasting notes, wrapped and ready for Valentine's Day for $60.
Are you a wine lover who has everything? She is also selling prints of "te amo," which is a photo taken by Rosa of heart-shaped wine lees left at the bottom of a stainless-steel tank after racking wine. Prints are $25 each and can be matted and framed for an additional charge.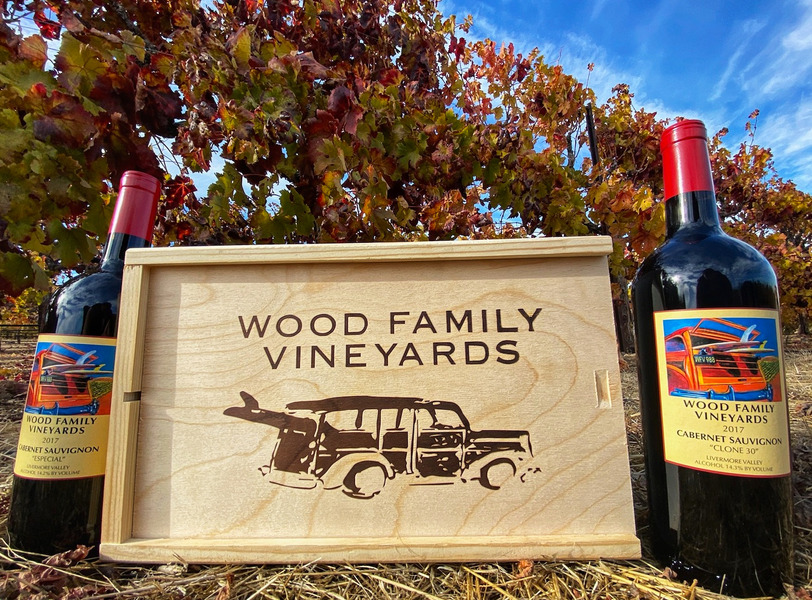 Wood Family Vineyards
Need a new Rosé for Valentine's day? Wood Family Vineyards are releasing their new Rosé the week of Valentine's Day.
Starting on Tuesday, February 9th, they will have their 2020 Rosé released and everyone that comes to pick up a bottle or two will be given a rose as a thank you. Club Members will receive their discount on this purchase. They're open for curbside sales and pickups Tuesday – Sunday from Noon to 5pm.
Check out their Zoom scheduled February 11 at 5:30PM PST. They will be discussing 92 Point GSM. Join their Zoom Meeting here. Meeting ID: 849 8911 8689 Passcode: 92Wine