International Syrah Day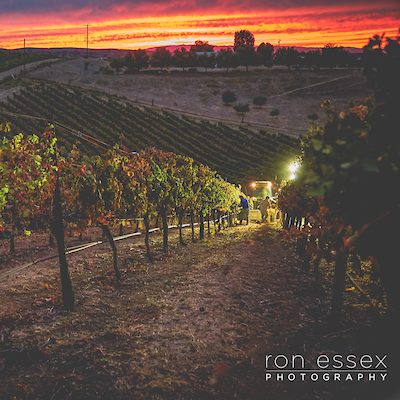 International Syrah day celebrates the bold, full bodied varietal with a unique and complex blend of flavors. Syrah explodes with notes of cracked black pepper, smoky bacon, dark blackberries, and cassis. The tannins are typically structured yet soft on the finish. Livermore Valley's warm climate and rocky soil produces intensely flavored wines that are perfect for aging. Syrah is best enjoyed with hearty grilled meats, such as steak or lamb, as well as bold cheeses like camembert and blue cheese. Its robust flavor makes it ideal for sipping solo or pairing with food.
Syrah wine grapes grown in Livermore, California are highly sought-after. Native to the Rhone Valley in France, Syrah is an ancient varietal that has been cultivated since at least 600 BC. It was introduced to California by winemakers from Europe in the late 19th century and quickly gained popularity for its robust flavor characteristics. The climate of Livermore is ideal for growing Syrah grapes as it offers hot days and cool nights which helps maintain acidity levels while allowing the grapes time to develop complex flavors. The soils around this area are also varied with some areas having clay soils that give the wines more structure and body.
As a result, our wineries produce award-winning Syrah! Check out the bold & beautiful Syrahs available at these fabulous destinations.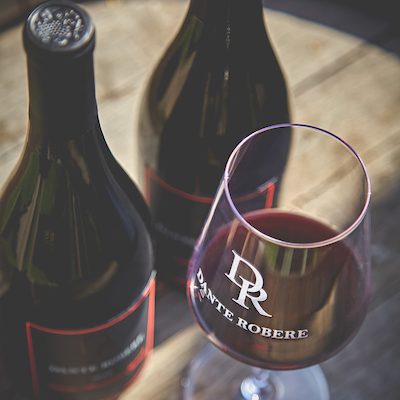 DANTE ROBERE VINEYARDS 2020 Estate Syrah, Livermore Valley
"Grilled plum, tobacco, black pepper. Heavily spiced from aging in Hungarian oak barrels, full bodied, moderately tannic with a long smooth finish. From our very first vintage in 2012, our Estate Syrah has garnered high awards from the S.F. Chronicle Wine Competition, the Wine Enthusiast and Livermore Valley's Uncorked Competition. For the second time, our Estate grown Syrah has won Best in Class at this year's SF Chronicle wine competition. 100% of the grapes are grown on our 6 acre Syrah vineyard at 1200 Wetmore Road, Livermore and hand crafted by life long friends and Owner-winemaker's Dan Rosenberg (aka Dante) and Bob Bossi (aka Robere)."
DEL VALLE WINERY 2018 Syrah, Livermore Valley
"This intriguing 2018 Syrah changes as you enjoy smelling, sipping and tasting this wine. After an initial fruit explosion, a second stage emerges where fruit still predominates, but spicy edges begin to appear. Then a third stage becomes apparent, where peppery, smoked meat notes become more dominant. With its medium bodied palate and silk tannins, this Syrah presents a liqueur-like texture of great purity. On the nose, some aromas of plums and blueberries develop along with perfumed violet, and hints of freshly crushed black pepper and herbs on the finish. This Syrah has the ability to age, and will continue to show for many years. Enjoy with garlic mashed potatoes, grilled meats with dry rub, grilled chicken and smoked ribs."
WOOD FAMILY VINEYARDS 2019 Syrah, Livermore Valley
"A dark, beautiful purple wine that is impossible to see through matches its aromas of grilled black plum sprinkled with black pepper. Toasted oak provides a delicate sweet tobacco pipe note. Unsweetened plum and berry flavors provide a foundation for perfect acid balance. Rough yet velvety tannins remind me of running my fingers across a wide-wale corduroy. The finish is warm and dominated by toasty new oak." Winemaker Rhonda Wood shares a recipes that makes the perfect pairing:
Rhonda's French Onion Soup with Syrah