What to Love About Chardonnay: From the Winemaker's Perspective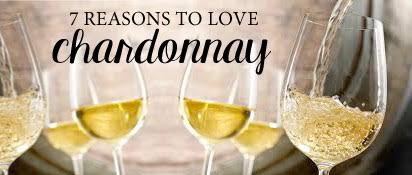 We all have our favorite wines and the reasons we love them.  In honor of Chardonnay Week, we gathered seven wineries to hear their reasons as to why they love Chardonnay.  Whether or not you agree with them, they all agree that you should taste as many different versions to determine which is your favorite. But until you do, here are their thoughts on Chardonnay:
Charles R Vineyards – Chardonnay is the most diverse and most planted white grape in the world!  Chardonnay is classic and distinct with elegance that is more than skin deep.  We love how Chardonnay effortlessly enhances any event or conversation and how it pairs so well with almost all food!
Fenestra Winery – Versatility is my favorite thing about Chardonnay. You can make a crisp citrus/ fruity wine that will go well with warm weather and appetizers or go more rich and full body that will pair with any weather and many different dishes, or go somewhere in between.
Garre Vineyards & Winery – We love how refreshing and crisp it is for hot summer days.
Las Positas Vineyards – Our favorite thing about Chardonnay is the wide range of styles that can be made from it.  It makes excellent wine from lean stainless fermentation to extended age barrel ferment.
McGrail Vineyards & Winery – As a winemaker I love that Chardonnay is so versatile. It is used in Sparkling wine, can be fermented in barrels or stainless steel. Secondary fermentation (ie malo-lactic) offers its own complexity. Chardonnay grows in many different micro climates and it adapts to them like a chameleon. It is also very consistent in the market place which is probably why it is still the most popular wine grape variety produced in the US.
Nottingham Cellars – Chardonnay grows well in so many different locations!  Plus, with its oak affinity, it can take on a completely different character than its semi-aromatic type might otherwise produce.
Wood Family Vineyards – I love Chardonnay because it is what my girlfriends and I drink together.
Chardonnay Week runs through Sunday, May 28th.  Here's a list of the special events that wineries are having in honor of this versatile varietal.
Cheers to Chardonnay!