Perfect Pairings for Easter Brunch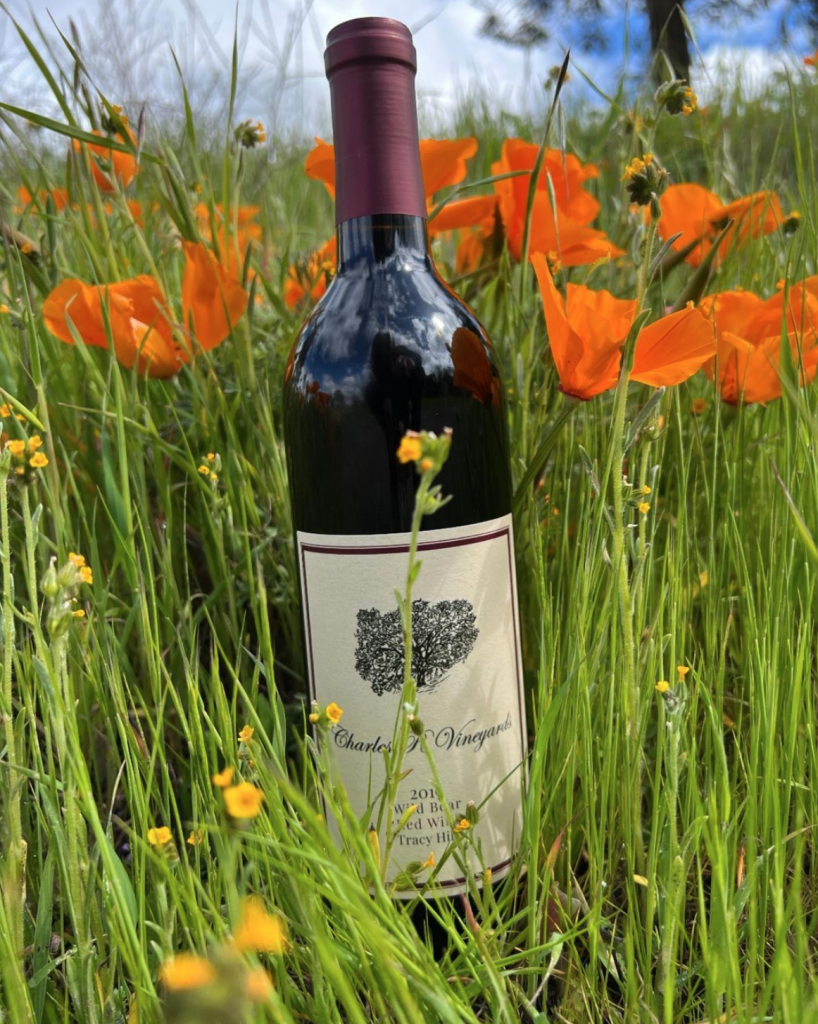 Easter brunch is a great opportunity to bring family and friends together for some delicious food, conversation, and of course, wine. Pairing the right wine can elevate the experience even further.  A good selection of Easter wines should include something light and bright to pair with the morning pastries or eggs; something fruity yet dry for the main courses; and perhaps a dessert wine. You can also set up a DIY mimosa station so everyone can customize their own drinks.
The goal of pairing is to create harmony between the flavors in both the food and the wine, so that each enhances the other. When it comes to selecting a wine for a particular dish or meal there are three main approaches: matching by flavor profile; contrasting with opposite qualities; or harmonizing with complementary qualities. Matching wines based on similar flavor profiles can be effective when you want to highlight certain elements in either the food or wine itself. Contrasting opposites such as sweet and acidic wines can be a great way to create balance. Harmonizing complementary qualities such as tannic reds with fatty foods can help make the flavors pop. Ultimately, pairing wine and food is about experimentation – trying different combinations until you find what works for you! With patience and practice, you can become an expert at creating perfect pairings!
We asked the wineries to give us their best Easter pairings to share with you.  If you are looking for inspiration or just need some wine recommendations, keep reading!
Sparkling
Longevity Wines Blanc de Blanc pairs perfectly with Eggs Benedict. It's amazing on its own, or as a mimosa! Light cream in color, this sparkling wine blossoms in your mouth with lively acidity. The nose detects yeasty bread. Its many tiny bubbles refresh with green apple and crisp citrus notes.
Sauvignon Blanc
Bent Creek Winery Sauvignon Blanc pairs with any egg or fish dish. A light, bright wine bursting with fresh citrus flavor.
Cuda Ridge Wines 2022 Sauvignon Blanc with smoked salmon and goat cheese on toast topped with dill. Rich and bright aromas and flavors of peach, pineapple, and white grapefruit, with a hint of fresh cut grass in the background.
Rosé
Charles R Winery & Vineyards 2021 Miners Rosé has refreshing notes of berry and citrus. A wild complexity shapes this unique Rose, followed by watermelon and scents of orange grove. Earthy notes of nasturtium bring a little more heft and make this wine incredibly versatile. Enjoy with spicy dishes, BBQ, a great pairing with most any pork dish.
Concannon Vineyard 2021 Reserve Rosé of Petite Sirah pairs well with Goat Cheese and Leek Frittata, Deviled Eggs, and Easter Egg Hunts! The 2021 vintage greets the nose with fabulous aromas of watermelon, strawberry, and stone fruits.
Fenestra Winery 2021 Estate Grenache Rose, paired with fried chicken and waffles. 2021 Estate Rose exhibits vibrant aromas of strawberry, raspberry, and rose petal. It is a light-bodied, refreshing wine with flavors of cherry, strawberry, and spice. Enjoy with smoked turkey, salmon, ham, or pork loin. Great for picnics!
We are also big fans of Murrieta's Well Rosé paired with a deviled egg. This wine opens with inviting aromas of fresh strawberry and pomegranate that are lifted by a hint of mouthwatering pink grapefruit. Medium-bodied and slightly rounded on entry, the wine gains brightness and bounce from a slightly pert streak of sweet red cherries running its length from start to finish.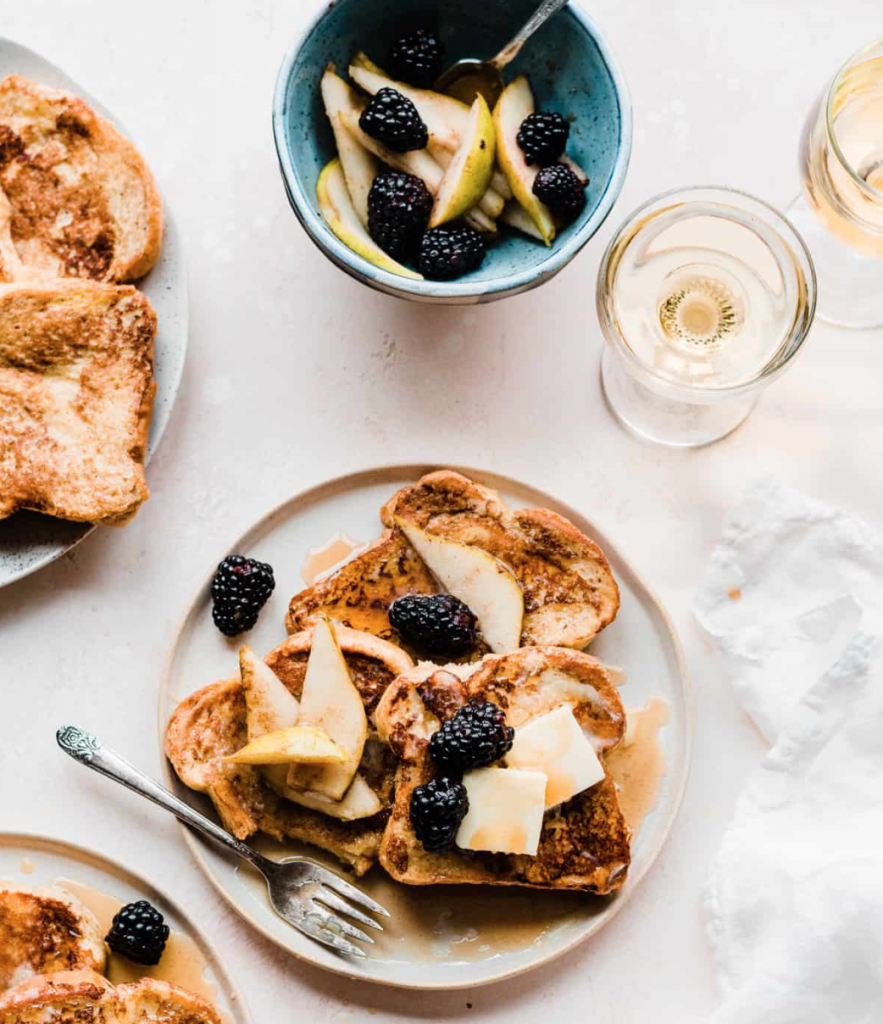 Pinot Blanc
Rodrigue Molyneaux 2022 Pinot Blanc with the fresh flavors of citrus, pineapple and mango evokes a spring brunch with Quiche and a Salad with Lemon Olive Oil dressing. Finish with a cool peach sorbet.
Chardonnay
Retzlaff Vineyards and Estate Winery Estate Chardonnay pairs well with banana cashew waffles, real maple syrup and freshly whipped cream lightly sprinkled with nutmeg. This Chardonnay is clean and full bodied with balanced flavors of apple and tropical fruits & aromas of honeysuckle.
Torrontés
Omega Road Winery Torrontés goes great with granola and fresh peaches. Succulent stone fruits and dreamy aromatic herbs are the delightfully bold notes. Flavors of bright honeycrisp apples, sweet lychees, and geraniums that have just bloomed round out the palate and have us reaching to pour another glass.
Carignan
Omega Road Winery "Carignan and Caring On" Carignan pairs well with french toast covered with berry syrup. Bold blackberries and boysenberries are balanced by stunning cardamom, hints of clove, vanilla and cacao.
Tempranillo
Las Positas Vineyards 2019 Estate Tempranillo paired with Chef Curts Roasted Bell Pepper & Mushroom Quiche. Plum, black cherry. Great fruit on palate; raspberries with chocolate notes. Floral, beautifully layered.
Merlot
Rios-Lovell Estate Winery Merlot and some nicely carved Roast Beef. A big Merlot with soft and sweet aromas of black cherry and vanilla and a big toasted oak finish.

Cabernet Franc
Cuda Ridge 2019 Cabernet Franc with a brisket hash. Enticing red fruit and caramel aroma while having a soft and elegant mouthfeel on the palate with raspberry, cedar, white pepper, and baking spices.