Red Blends of Livermore Valley to Drink Now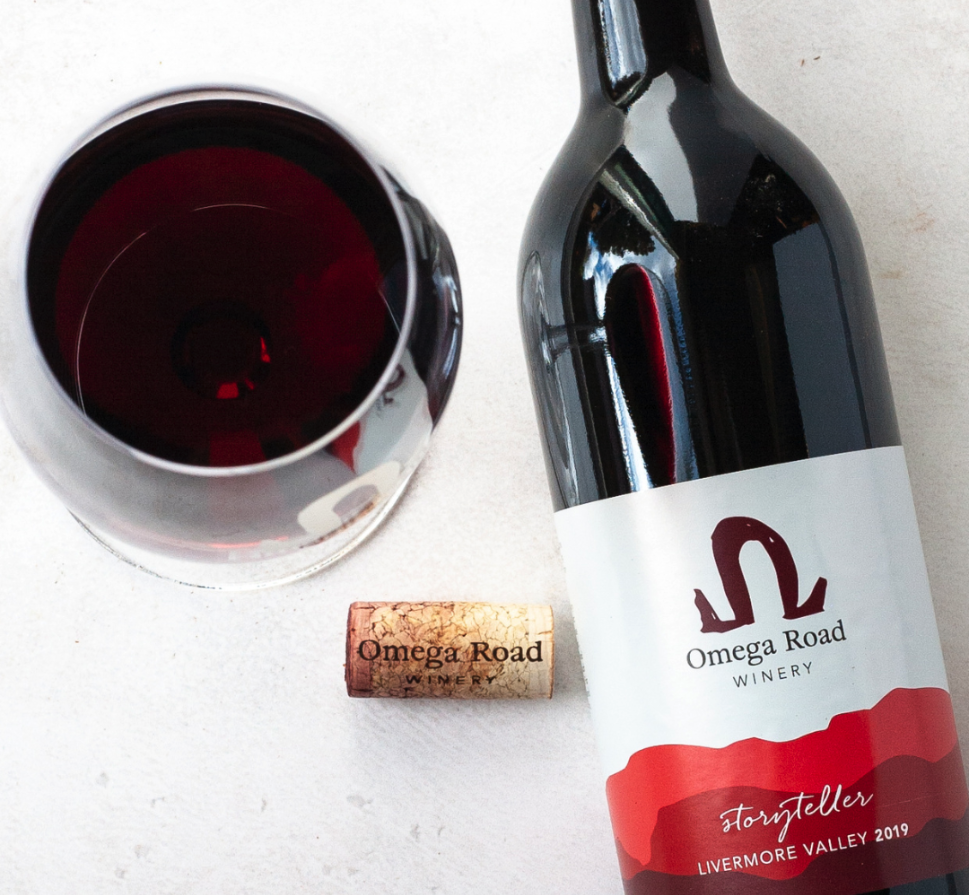 Wine blending is the art of combining different grape varieties to create a particular flavor profile. It's an important step during winemaking to produce a unique and complex wine, as each variety brings its own set of characteristics to the blend. Winemakers strive for balance, using their knowledge of how certain grapes interact with one another to craft a harmonious final product. Red blends are known for their exciting and intricate flavor profiles. A combination of flavors can be much more diverse than any single variety could offer, allowing for greater complexity and depth in the resulting taste. For example, a red blend may include Cabernet Sauvignon, Merlot, Syrah, Zinfandel or Petite Sirah which all bring their own unique flavors to the mix such as berry notes from Cabernet Sauvignon or spice from Syrah. This allows for endless possibilities when creating distinct and delicious red blends. We have had the pleasure of tasting many great Red Blends from our wineries in the valley, and we recommend you try them too. Here are our picks of current releases that are sourced right here in Livermore Valley!
BOAVENTURA DE CAIRES WINERY
Wine: 2019 Tri-Pawd, Livermore Valley
Blend:45% Malbec, 45% Cabernet Sauvignon, 10% Petite Sirah
Description: Named after our dog Olive. She was hit in the road and lost a leg in 2020. Winery patrons raised money and saved her. She's still hanging around the winery and soaking up the attention from all the customers. This robust blend was barrel aged 18 months in second year French barrels. Round mouth feel, fruity notes, medium tannins.
CHARLES R VINEYARDS
Wine: 2018 Coyote Red, Livermore Valley
Blend:75% Zinfandel, 25% Petite Sirah
Description: Black cherry leads serve as grand marshal to the aromatic paraders that follow – black licorice, anise, and jammy boysenberry notes continue down the way. On the palate, layer upon layer emerges, from orange bitters, clove and baking spice, to black tea and butterscotch. Petite Sirah is often blended with Zinfandel to add color and body to the usually lighter Zinfandel wine. This blend was no exception as these two wines came together to make a more complete and integrated blend, showing structure, nuance and complexity.
DANTE ROBERE VINEYARDS
Wine: 2019 Roberitage, Livermore Valley
Blend: 50% Estate Syrah, 50% Cabernet Sauvignon
Description: Black currant, blackberry, vanilla, dark chocolate, crushed violet with plush tannins
Accolades: 90 Points Wine Enthusiast
DARCIE KENT ESTATE WINERY
Wine: 2019 Choreography, Livermore Valley
Blend: 50% Cabernet Sauvignon, 23% Old Vine Merlot, 23% Cabernet Franc, 6% Petit Verdot
Description: Using estate fruit grown at our Darcie Kent property and our vines on the rolling hillside of Crane Ridge Vineyards. This vintage will be released in March.
GARRE' VINEYARD AND WINERY
Wine: 2016 Profound Secret, Livermore Valley
Blend:Cabernet Sauvignon, Cabernet Franc, Malbec, Merlot and Petit Verdot
Description: All varieties were crushed and fermented together with additional Cabernet Franc added at bottling. The Cabernet Franc and Petit Verdot stand out in this vintage giving the scent of violets with plum, cherry and dry fruit characteristics. Flavors of spiced cherries, plum and cassis finish with a light earthiness and bright acidity.
OMEGA ROAD WINERY
Wine: 2019 Storyteller, Livermore Valley
Blend:Cabernet Sauvignon, Petite Sirah, Petit Verdot
Description: Boysenberry, cherry, plum, sage and bay leaves, granite, cedar, white lavender
RODRIGUE MOLYNEAUX WINERY
Wine: 2019 il Segreto, Livermore Valley
Blend:51.5% Estate Cabernet Sauvignon, 42% Estate Barbera, 5% Sangiovese,1.5% Merlot
Description: This wine skirts the line between bright and vibrant, and dark, rich, and earthy. It must be the almost half-and-half blend of this vintage's Barbera and Cabernet Sauvignon. These two make a great opposites-attract couple, with Barbera bringing the freshness, vibrancy, and pink-red quality to the wine with its red cherry, raspberry, and cranberry. Cabernet Sauvignon keeps things mysterious and interesting with its tar, cassis, licorice, and mint. Not to be ignored, Sangiovese and Merlot chime in with touches of plum, blueberry, and cinnamon, rounding out this happy family of a blend.
ROSA FIERRO CELLARS
Wine: Quatro, NV Red Blend, Livermore Valley
Blend:50% Cabernet Franc, 50% Cabernet Sauvignon
Description: This voluminous and fleshy wine brings home everything from pine forest greenery, blackberry and cherry brandy, rosemary and spiced plum jam sailing on a satiny sea of ripeness. Pair with eggplant moussaka or meatballs and pasta.
Accolades: Silver Medal at 2023 SF Chronicle Wine Competition
3 STEVES WINERY
Wine: 2019 Cab'n Fever, Livermore Valley
Blend: 90% Estate Cabernet Sauvignon, 5% Syrah, 2% Cabernet Franc, 2% Merlot, .5% Petit Verdot, .5% Zinfandel

WOOD FAMILY VINEYARDS
Wine: 2020 "The Captain" BDX Red Blend, Livermore Valley
Blend:50% Merlot, 35% Malbec, 10% Cabernet Sauvignon, 5% Cabernet Franc
Description: Deep dark red, opaque with a shimmer like black-red velvet. The aromas are fruity cassis contrasted by earthy graphite and pencil shavings. Notes of floral greenery and indistinct flowers call to mind walking into a darkened room filled with bouquets. As you take a sip, the palate follows through with dark red currents textured by rustic tannins. The medium acid and alcohol make it an easy wine going down. The wine is dry with elegant oak notes in the finish.
Accolades: 94 Points and Editor's Choice – The Wine Enthusiast; Gold Medal at 2023 SF Chronicle Wine Competition