Spring Super Bloom and Spectacular Gardens
The California Super Bloom is an awe-inspiring event that occurs when a large amount of rain falls in an area that is usually dry and arid. Super blooms are much more intense than regular blooms due to the abundance of water and nutrients available for the flowers. The extra water helps fertilize the soil, allowing the plants to take full advantage of any sunlight they receive. In addition, this abundance of moisture helps create favorable conditions for pollinators such as bees and butterflies which further contribute to the growth and spread of these colorful displays. Super blooms typically last anywhere from several weeks up to several months.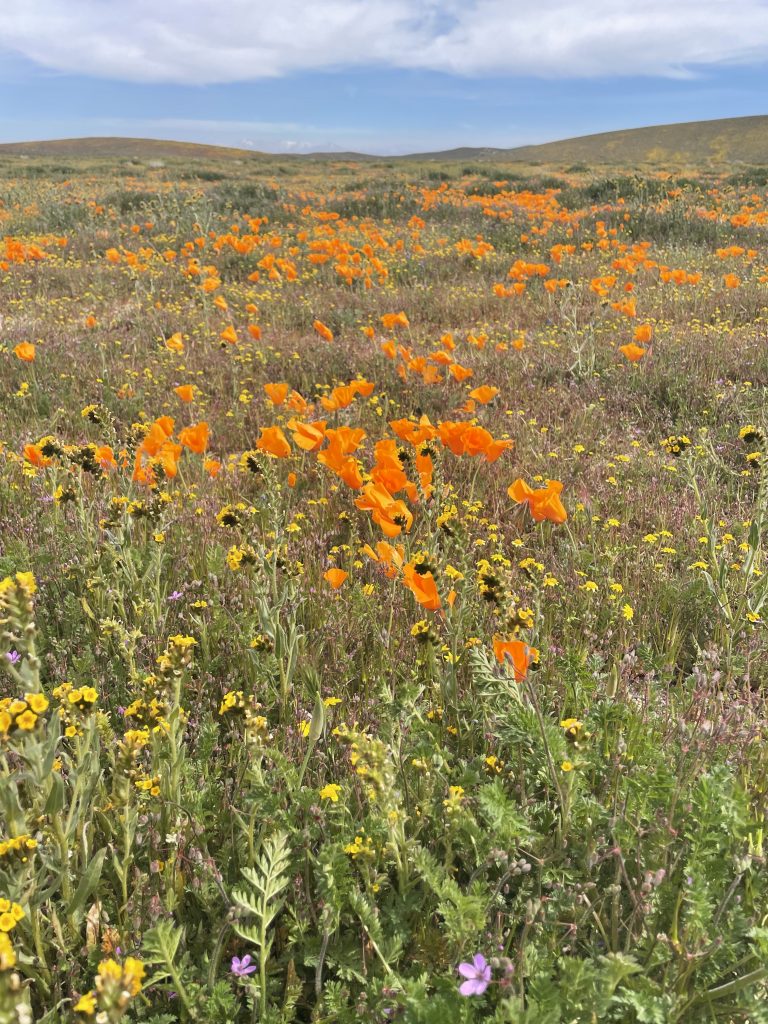 During this time, the hillsides and meadows of Livermore Valley are transformed into a sea of vibrant colors as wildflowers bloom in abundance. As one of the most biodiverse regions in North America, the area is home to many species of flowers including poppies, lupines, daisies, sunflowers and more. Visitors can take in the beauty of these blooms by visiting some of Livermore's best spots for viewing wildflowers. Sycamore Grove Park (which has a 1.5 mile loop trail) and Del Valle Regional Park (a 4500 acre park with numerous trails) are great places to view wildflowers in the areas as well as Mines Road, Tassajara Road, and Patterson Pass.
If you'd like a more elevated experience of the Super Bloom, visit one of Livermore's wineries. Many offer stunning views of meadows filled with colorful blooms from their hilltop locations. Some popular spots for this are Concannon Vineyard (which has an especially good view), Wente Vineyards and Las Positas Winery. Whether you're looking for a leisurely stroll or a bird's eye view of the Super Bloom, Livermore Valley is sure to provide an unforgettable experience during springtime when nature puts on its most vibrant show!
Many wineries have gardens filled with beautiful flowers and vegetables that add to the overall experience of being on the farm. Not only do these gardens provide an aesthetically pleasing backdrop for visitors, they also help support the local ecosystem by providing habitats for beneficial insects such as pollinators and other good bugs that are needed in vineyards.
Visiting a winery with flower and vegetable gardens is a wonderful bonus! Guests can take leisurely strolls around the garden pathways, admiring all the colors and scents of springtime blooms as well as the beginnings of plants starting to fill out with leaves. A picnic in the garden is a great way to celebrate Mothers Day or any other special occasion, providing an opportunity for family and friends to connect while enjoying fresh air and beautiful views.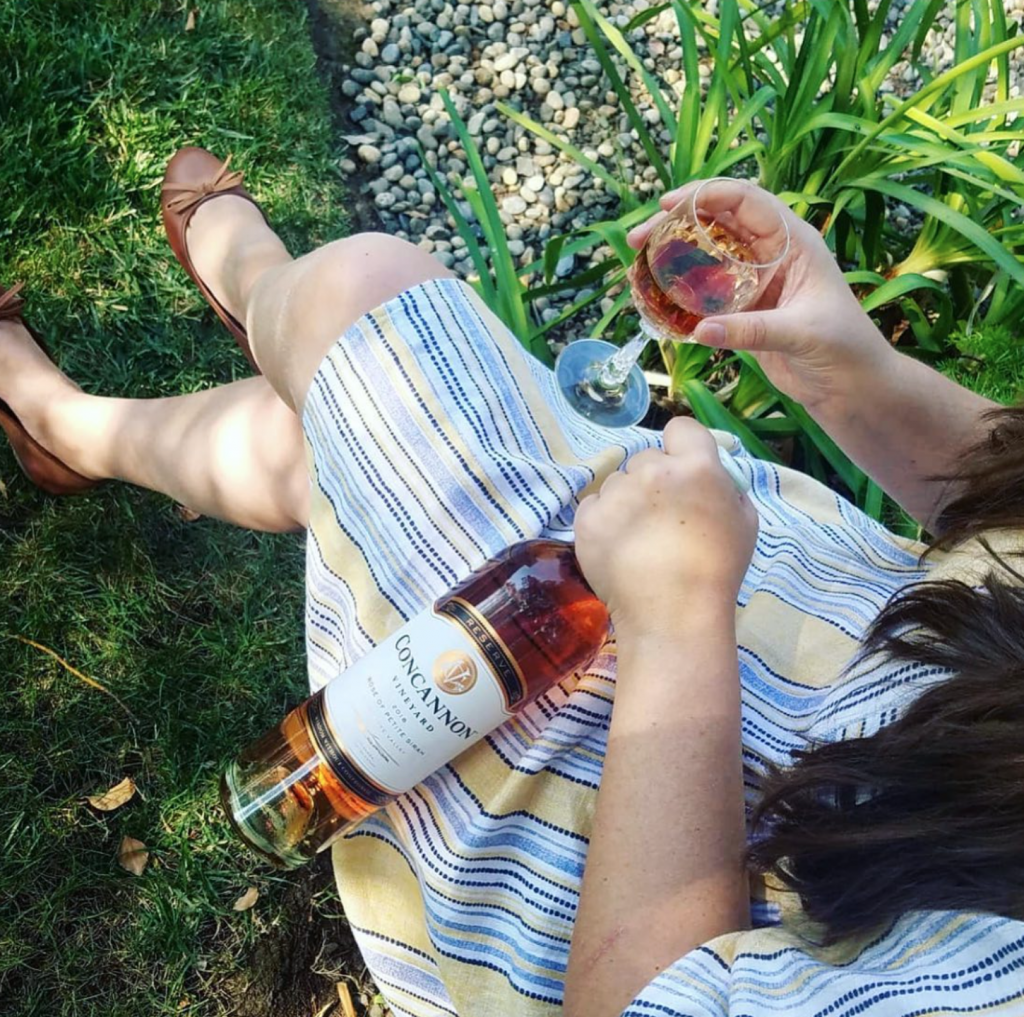 When talking to folks about the beautiful Livermore winery gardens, the name Ernesto Hernandez came up a lot.  He is well known in the valley for his incredible topiary work.  At Almost Famous Winery the landscape is carefully designed and features hedges shaped into fanciful animals and objects, beautiful palms, and large flowering plants.  Scattered throughout the Concannon estate find imaginative topiaries and sprawling gardens. These treasures have been carefully crafted for over 40 years by Ernesto and our landscape team. Discover dinosaurs, elephants, roosters, and other decorative shapes nestled among the vines on your next visit to the historic landmark winery.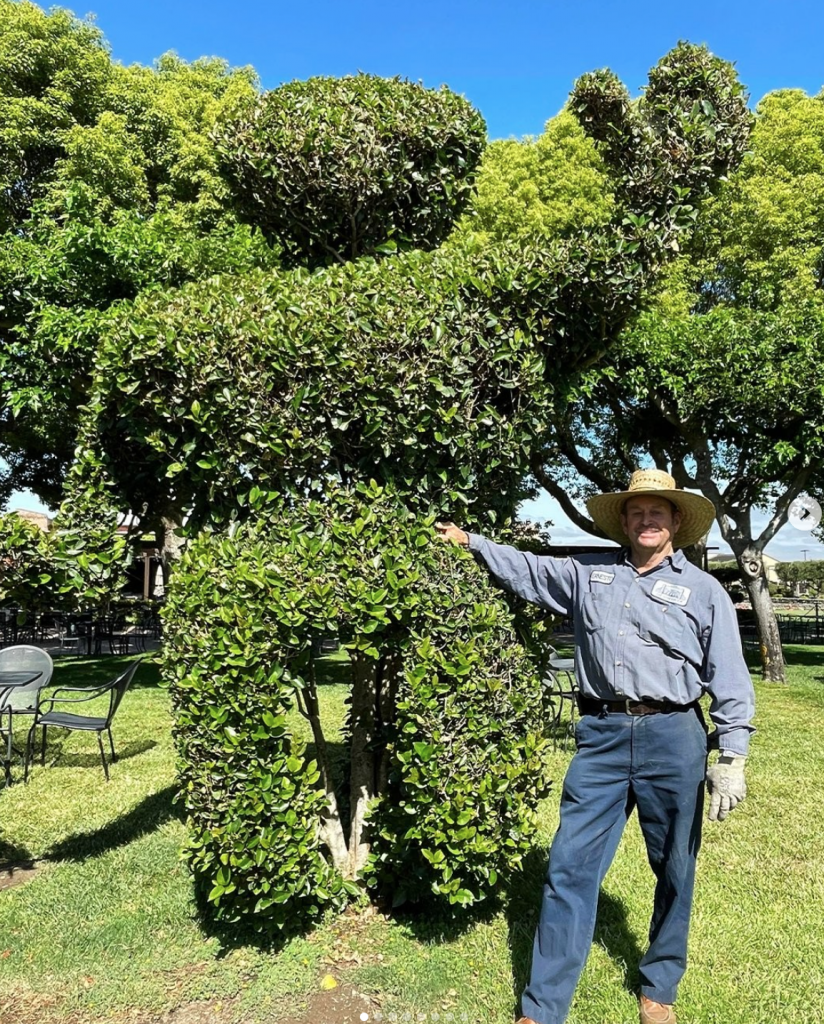 The Gardens at Rodrigue Molyneaux Winery will be featured on May 7th for the 19th Annual "Bringing Back the Natives Garden Tour." Guests can walk through the California Native Garden and the grounds have tables situated to enjoy the gardens and picnics are always welcome! The native gardens are maintained by owner, Nancy Rodrigue. She has quite the green thumb!
The Charles R Vineyards property sits on 100 acres and they host hikes during the warmer months. Cradled in the golden crested hills dotted with ancient Oak Trees, the tranquil garden patio is an absolute gem. Co-Owner Bonnie Bartlett has created and cultivated this delightful space, where you can bring your picnic and enjoy the colors, shade, any number of local birds and maybe the occasional bunny sharing the grass with you.
The California Super Bloom is a remarkable event that transforms the dry and arid landscape into a vibrant paradise of wildflowers. Not only do guests get to take in the beauty of nature but they also support local ecosystems by visiting wineries with gardens which are essential for producing quality wines. With its stunning views, picturesque landscapes and natural wonders, Livermore Valley is an ideal destination for viewing wildflowers during springtime!