Spring Wine-Themed Crafts

Whether you're looking for some new fun home decor or something to entertain the kids while they're stuck at home, we've collected some great wine-themed crafts that everyone in your family will enjoy! Tag @LivermoreValleyWineCountry and show us what crafts you created! #BlessingsinaBottle
Home Decor DIY Crafts
Wine Cork Succulents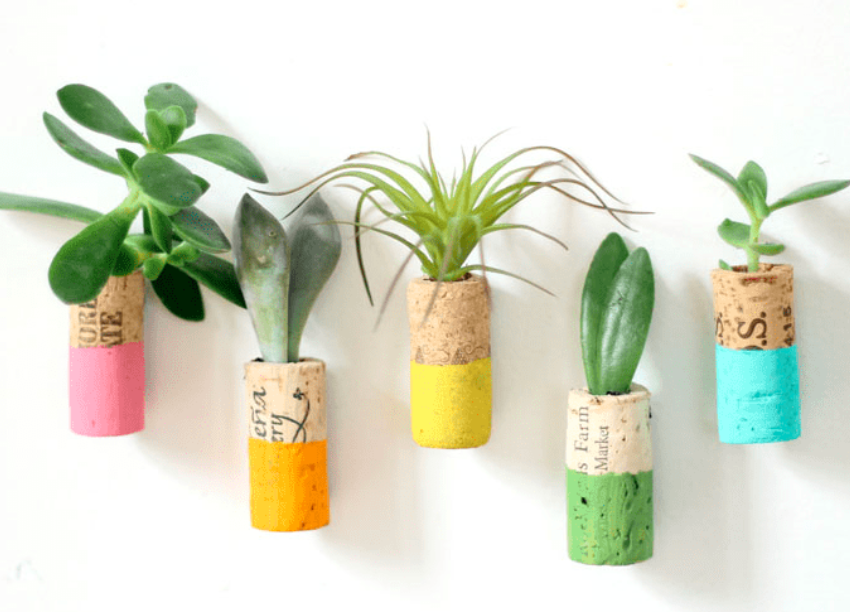 Who doesn't love some new greenery in the Springtime? All you'll need for this quick and easy DIY craft is a few wine corks, a drill, a wrench, craft paint, planter soil, and a few small succulent species.
Ombre Wine Cork Heart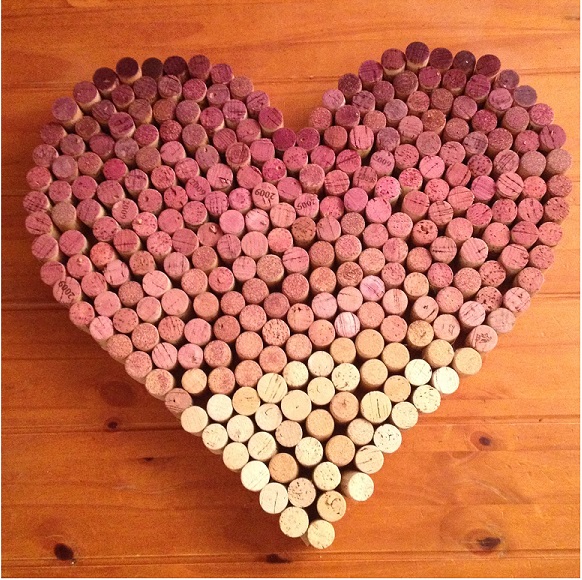 Need some new wall decor, and an excuse to use up all your saved wine corks? This ombre wine cork heart is something you and your SIP partner can put together as a team. It's a little more time consuming than most crafts, but the result is worth it!
Wine Bottle Flower Vases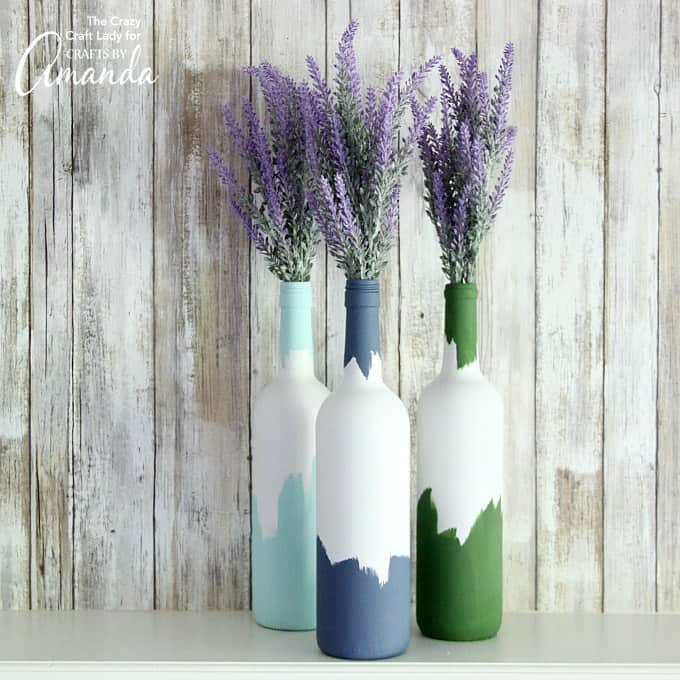 Everyone knows April showers bring May flowers! With all the beautiful Spring flowers blooming, why not decorate some new vases to display the colorful flowers in your home? Grab some paint and a wine bottle, and get creative!
Wine Cork Bulletin Board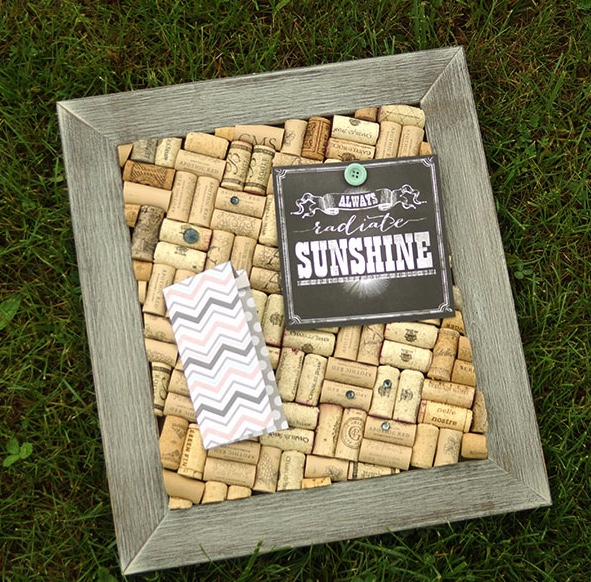 Do you have an old picture frame laying around the house that you don't know what to do with? Well here's a new idea. Create a Livermore Valley wine cork bulletin board! All you need is a utility knife, a hot glue gun, a picture frame, and of course some wine corks.
Crafts for the Kids
Need some new ideas on how to keep the kiddos busy while they're stuck at home? Below are a few craft ideas that can be made with leftover wine bottles and corks! You can continue to enjoy your favorite quarantine activity, and the kids can use the leftovers for their activities 😉
Color Sand Art Bottles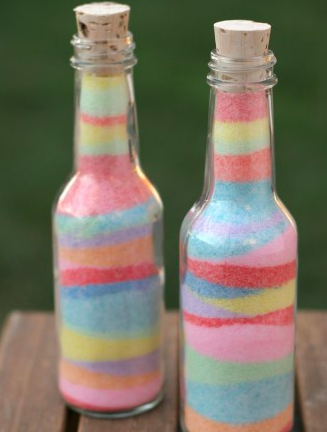 All this craft calls for is empty and clear wine bottles, color sands, and paper plates. If you don't have colored sand at home, you can also use granulated salt and colored chalk to color the salt. This craft should keep the kids busy for a few hours and give them a new art piece to display in their room!
Wine Cork Butterflies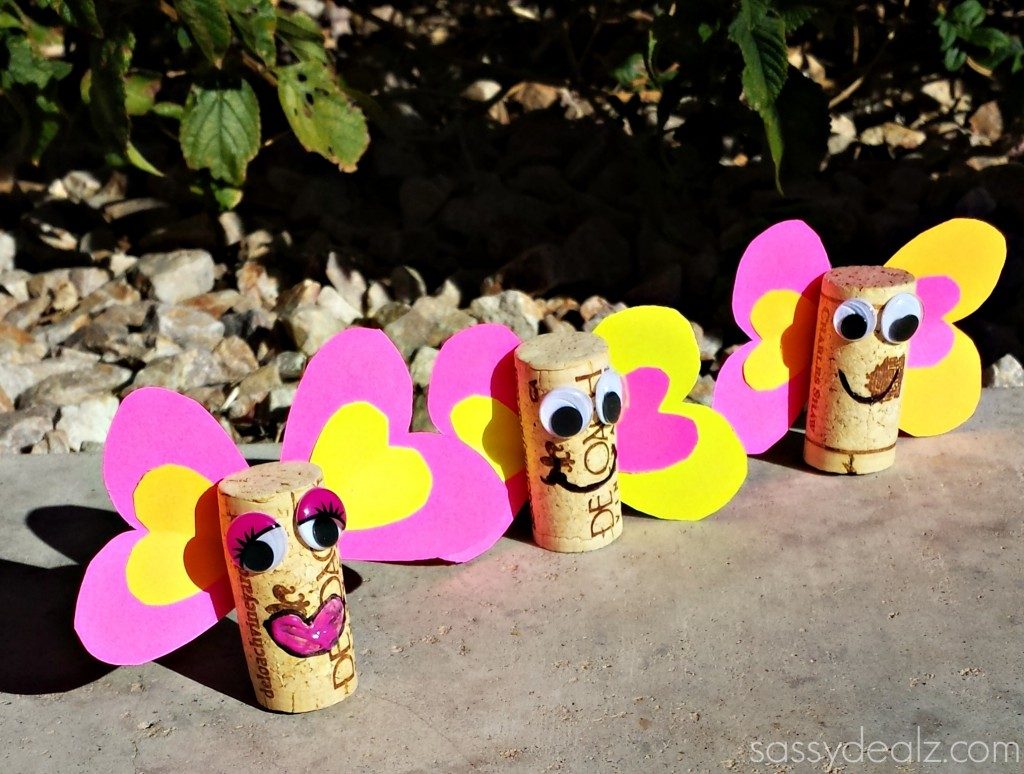 Do you have lots of leftover wine corks that you don't know what to do with? Hand them over to your kiddos and help them make some new creative characters to play with!
Wine Cork Sailboats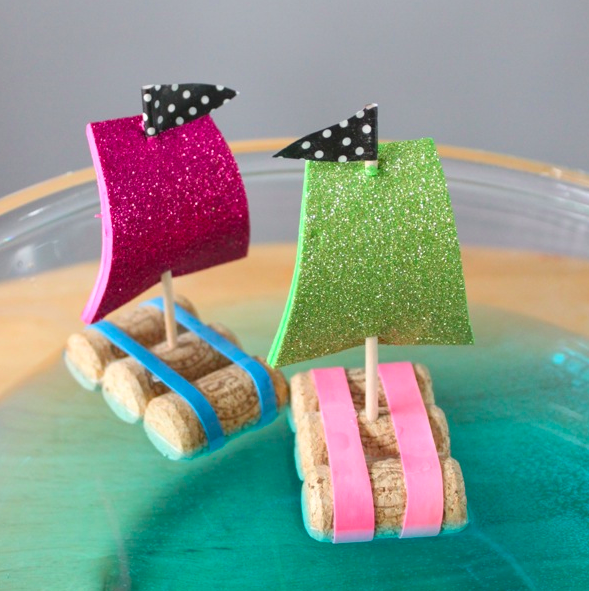 Ready for some family fun? Create a wine cork sailboat for each family member, and compete to see whose boat wins in a race! Everyone loves some friendly family competition 😊
Wine Cork Paint Stamp Animals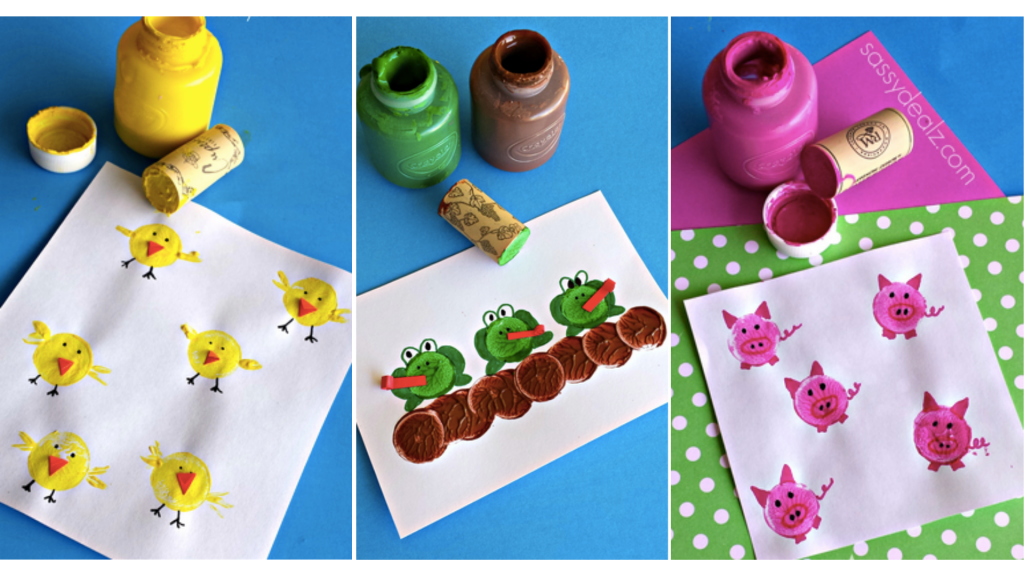 This craft is super easy, and you can make an endless amount of fun animals or prints with it. All you need are wine corks, paint, paper, and some creativity to bring the little animals on a page to life!