Summertime Sips

The weather is heating up and Summer is upon us. A handful of Livermore Valley wineries wanted to share their favorite summertime sips with you to help cool you off and escape the heat.
Arroyo Cellars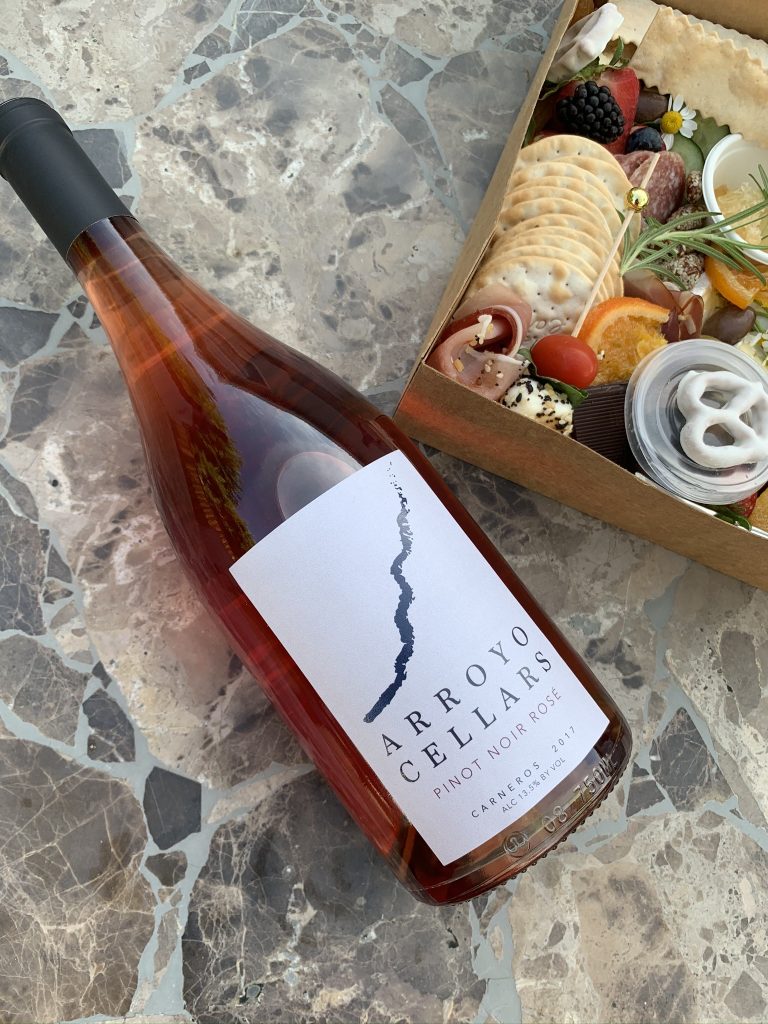 Arroyo Cellar's Summertime favorite is their 2017 Pinot Noir Rosé! It's a great wine for this time of year as it is light with flavors of summertime fruits – served chilled, it's perfect for a hot day! And they're running a special – $19 + tax for the week of June 14th – 20th.
Bent Creek Winery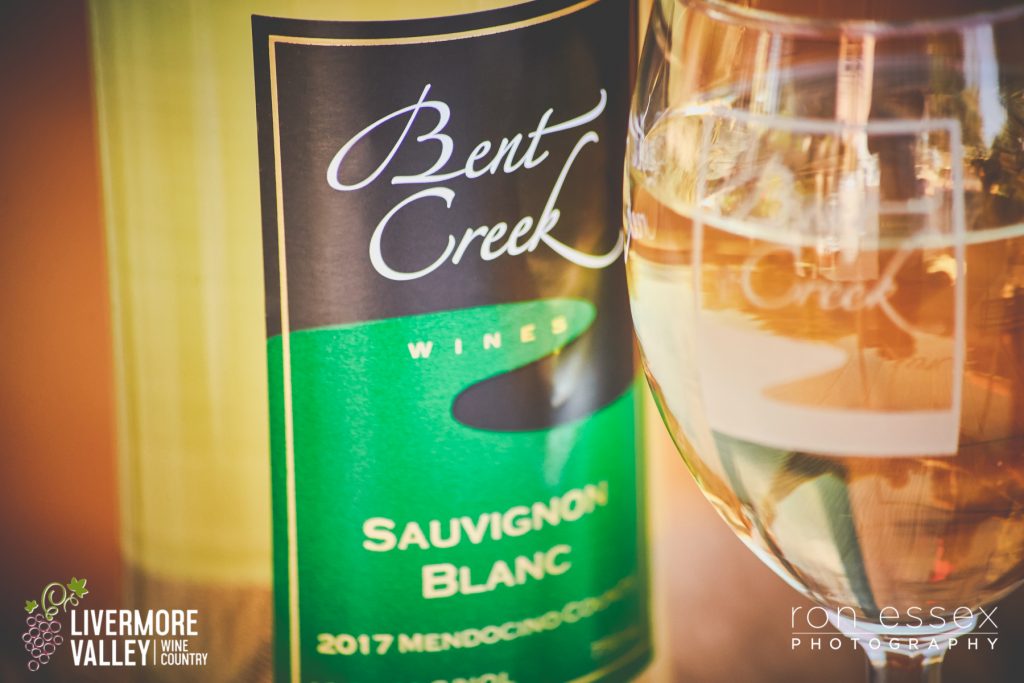 Bent Creek's favorite summertime sip is their Sauvignon Blanc. Its brisk, slightly acidic flavor refreshes the palate and cools the body. They like to enjoy it with a light, healthy salad.
Cedar Mountain Winery & Port Works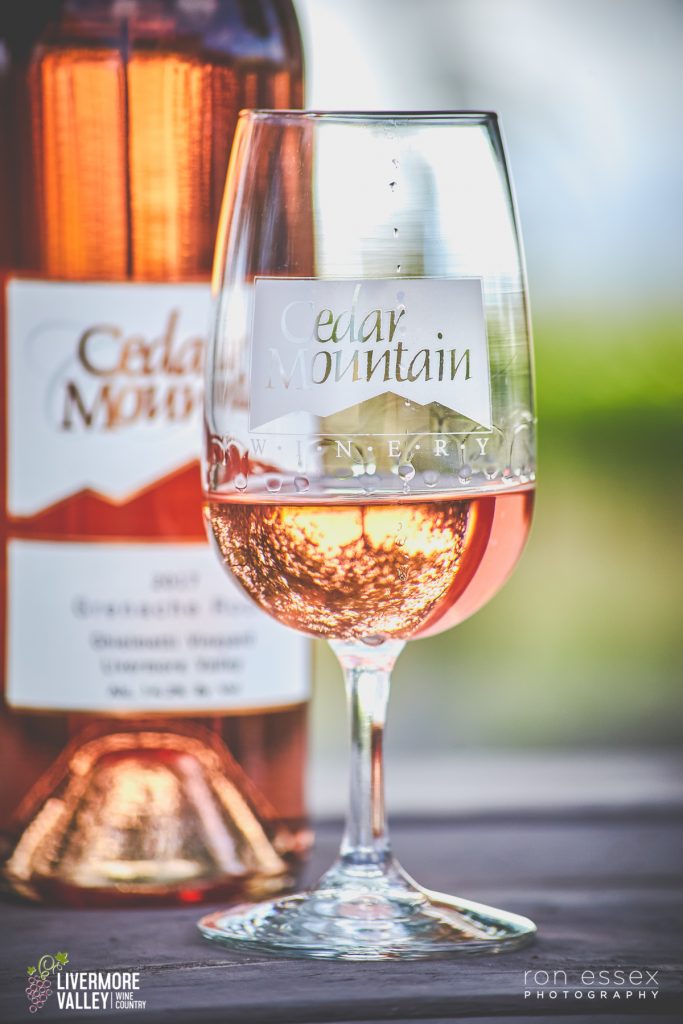 This time of year, Cedar Mountain loves to sip on their Grenacha Rose. It has flavors of dusty rose, strawberry, watermelon candy, cucumber, and prunes. Easy drinking. They're offering it at $99/case while supplies last!
Charles R Vineyards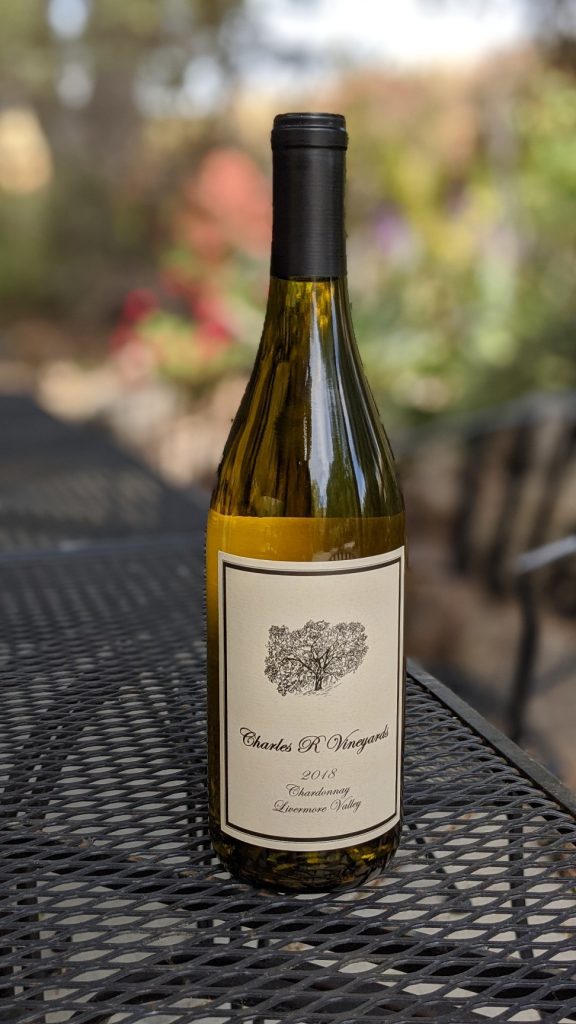 "Our 2018 Chardonnay is the perfect white to sip on all Summer long. This middleweight wine will please both Chardonnay lovers and non-lovers alike. Balanced notes of melon and lemon custard glide over the palate. Perfectly integrated oak provides a complementary structure for the acidity. Zero residual sugar keeps the wine refreshing and makes a delightful pairing with all the best sides of summer – pasta and potato salads, mac and cheese, baked beans, grilled fruits, and BBQ chicken. Pool, patio, or tableside – you can enjoy this wine again and again!" – Lisa Lee Winemaker
Dante Robere Vineyards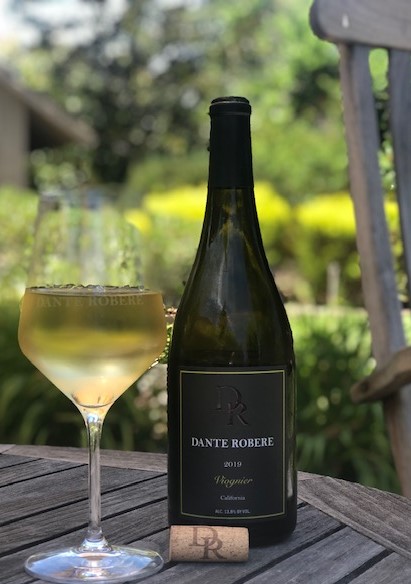 Dante Robere loves to sip on their Viognier during summer. It's crisp and exotic, with aromatic qualities, notes of ripe nectarine and peach, honeysuckle, and a wonderfully creamy finish. Enjoy a light and refreshing glass poolside or paired with a wide range of summer foods such as fruit-based salsa & grilled fish to spicy Asian dishes. "We love this Viognier, it's summer in a bottle" – Dante Robere Vineyards
Darcie Kent Vineyards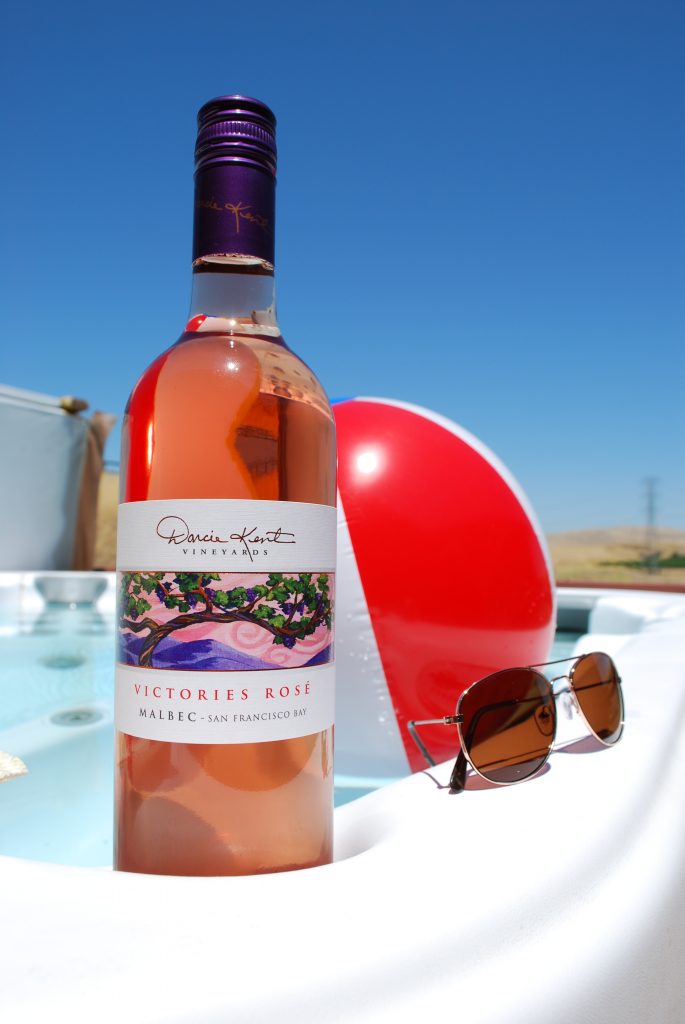 It's not summertime until you sip on some of Darcie Kent's 2019 Victories Rose'. Bright notes of watermelon, white peach, and honeysuckle, combined with its crisp, refreshing acidity makes this wine the ideal poolside beverage! And to make the deal event sweeter, they're currently running a 2 for $49.99 promo.
Fenestra Winery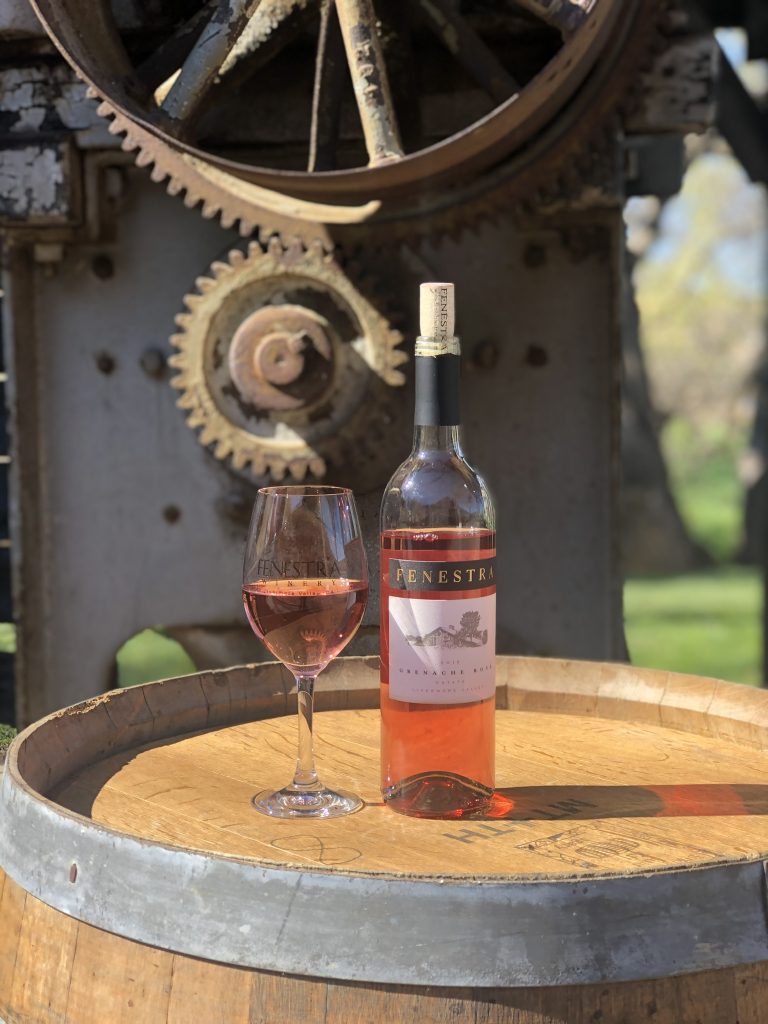 Fenestra's summertime wine is their 2019 Grenache Rosé. This wine is fresh on the palate with notes of ripe strawberries. Perfect for picnics or an evening on the porch. Price is $24.00, and they're offering 10% off for non-members and 20% off for members the week of June 14th – 20th.
Garre' Vineyard & Winery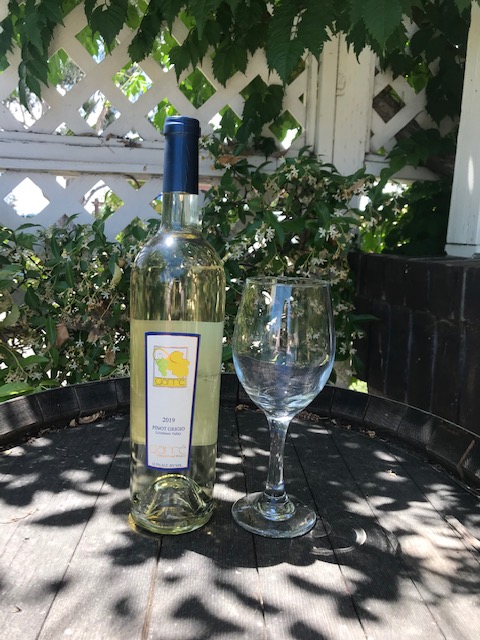 Garre' Vineyard is currently sipping their 2019 Pinot Grigio. It's a light, crisp, and refreshing wine with a light-bodied dry floral and refreshing yellow apple honeysuckle finish. This wine is a bright spot on a warm sunny day!
Las Positas Vineyards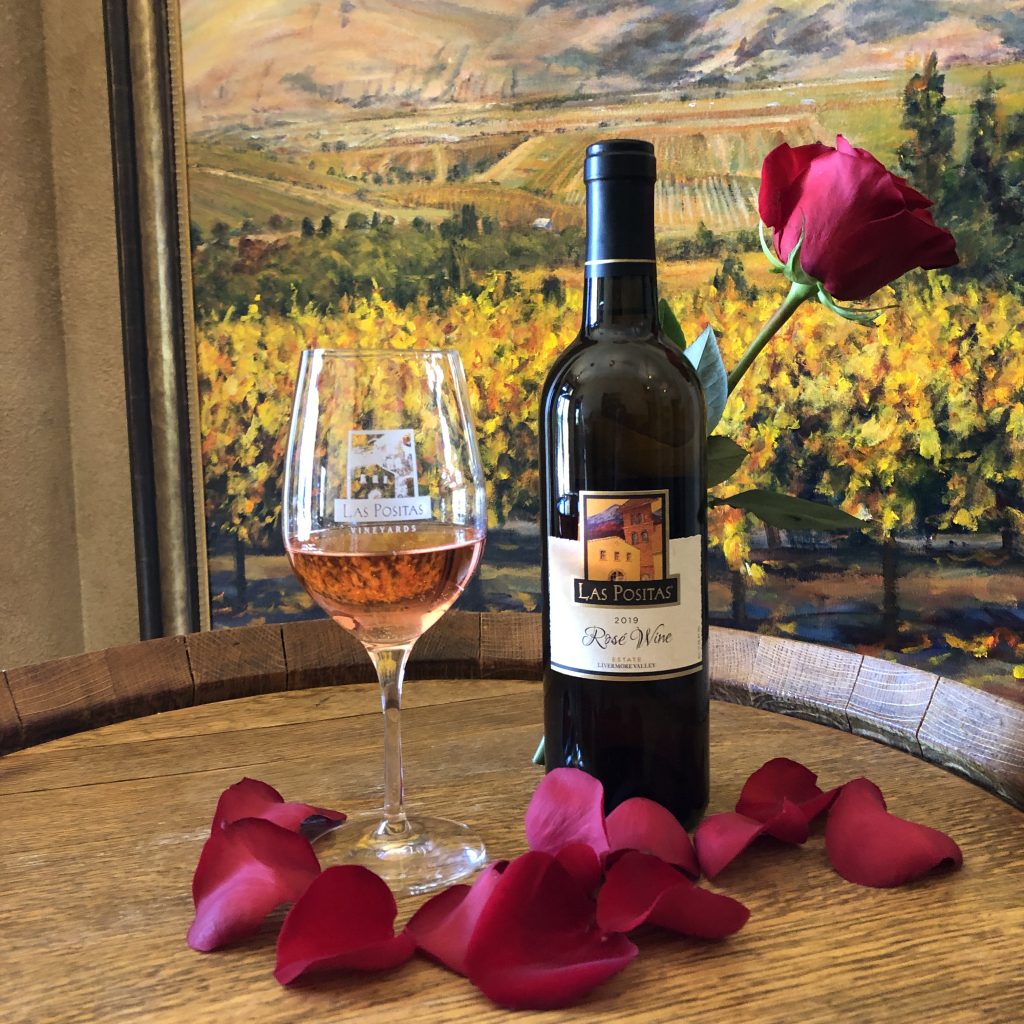 In honor of National Rose' Day on Saturday the 13th, Las Positas Vineyards is featuring their 2019 Estate Rose' as their favorite summertime sip. Their 2019 Vintage exhibits delightful aromas of strawberry, watermelon, and spice. It's crisp and refreshing, and perfect to enjoy with fresh fruit & cheese lightly chilled on the patio. This wine is an estate grown blend with Tempranillo, Saniogvese , Barbera, Syrah, Grenache , Mourvedre, Graciano , and Verdelho.
McGrail Vineyards & Winery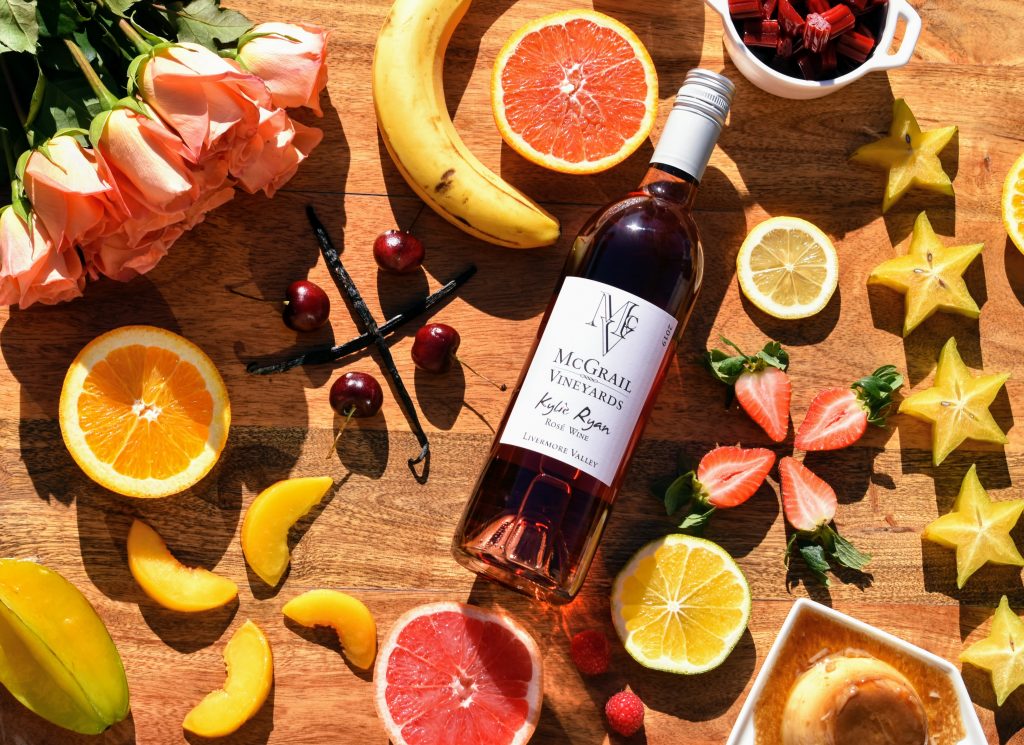 McGrail's Kylie Ryan Rosé a the quintessential summertime wine! It's a bleed-off of Cabernet Sauvignon, Malbec, and Merlot, which gives it some wonderful notes of bright red cherry, sweet strawberry, zesty citrus, fresh watermelon, and creamy vanilla. It's incredibly refreshing due to its slight effervescence and the fact it contains no residual sugar, though there is an implied sweetness from its primary notes. McGrail will be offering 25% off the purchase of six or more bottles of Kylie Ryan Rosé, during Rosé Week, beginning Saturday, June 13th through Saturday, June 20th.
Nella Terra Cellars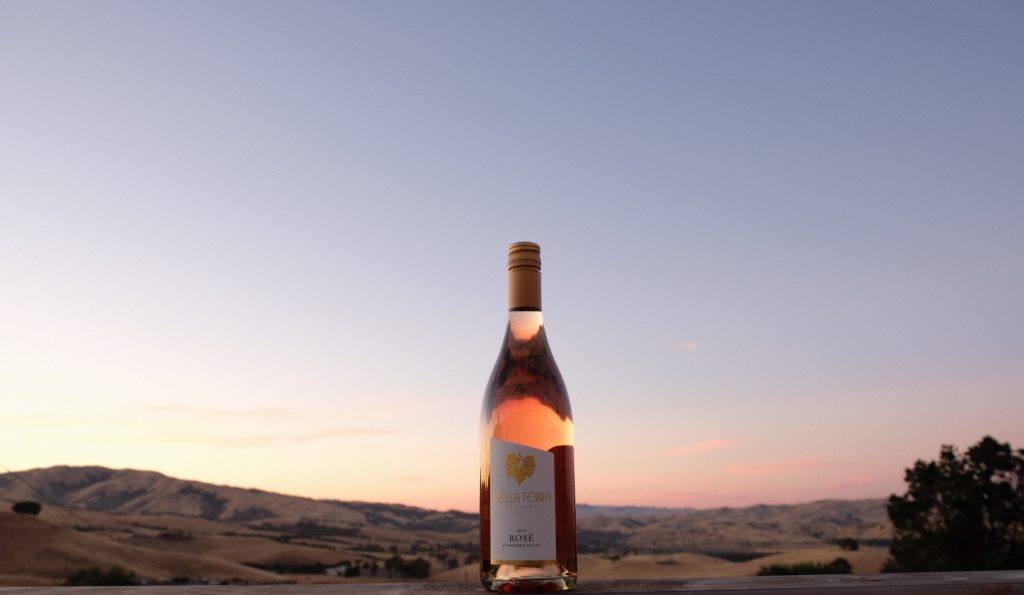 Warmer weather calls for Nella Terra Cellars' light and crisp 2019 GSM Rosé. Made from 68% Grenache, 25% Syrah and 10% Mourvèdre, it carries aromas of strawberry, grapefruit and white peaches. Pick up 6+ bottles for a 15% discount using code SIP20 June 22-28.
Retzlaff Vineyards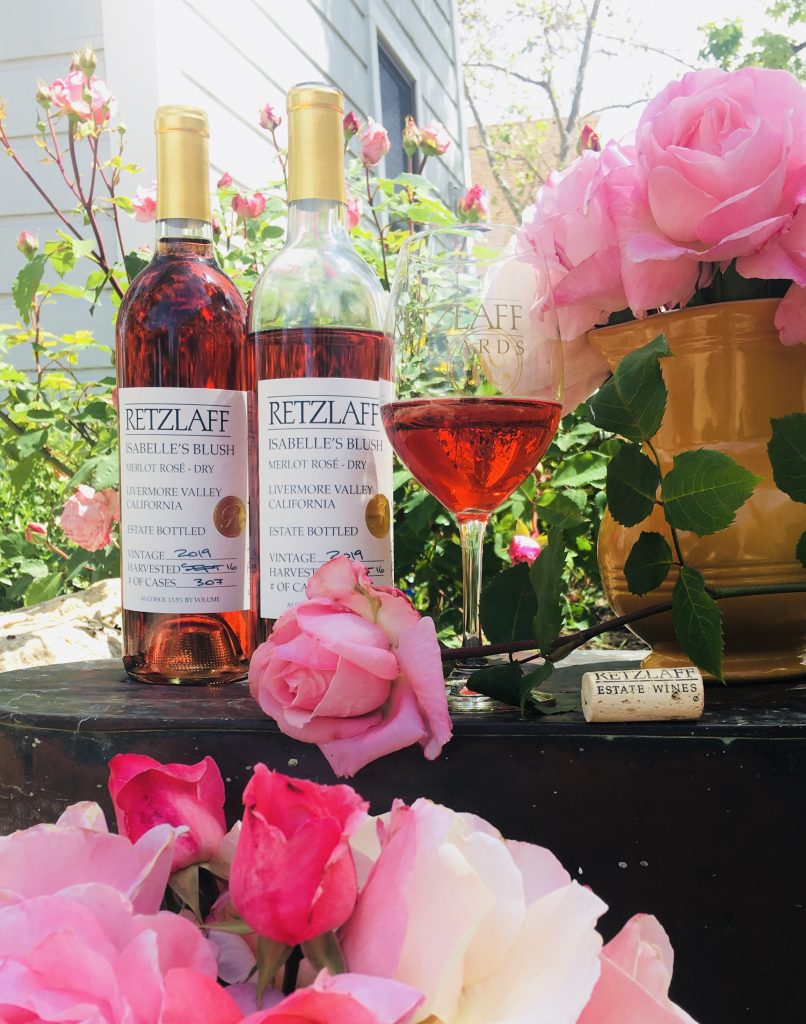 Retzlaff Vineyard's favorite summertime wine is their Isabelle's Blush Dry Rose' of Merlot. It's fruity but not sweet, with soft strawberry and raspberry flavor notes and aromas. Serve it chilled and enjoy! And, Retzlaff is offering 10% off of 4 or more bottles thru June 30.
Rodrigue Molyneaux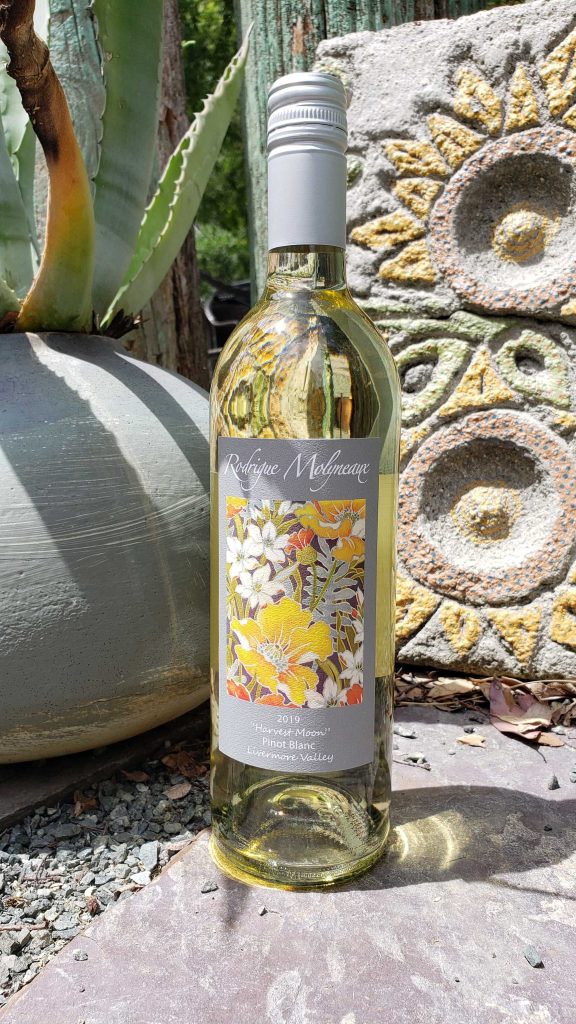 Rodrigue Molyneaux loves to sip on their 2019 Livermore Valley Pinot Blanc "Harvest Moon" during summertime. It was made with refreshment in mind and was fermented and aged for a short time in all stainless steel. This, along with its bright acidity, kept the mouthfeel nice and crisp and the body light, perfect for a hot summer day. This is a perfect wine to sip by the pool, under the trees on a picnic or hike, or just at the end of a hot day while watching the sunset.
The Steven Kent Winery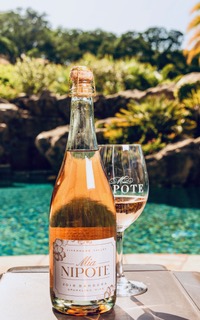 During Summer, Steven Kent Winery loves to sip on their Mia Nipote 2018 Sparkling Barbera from the Home Ranch Vineyard. Ripe fruit, with a creamy mid-palate, and wonderful acidity makes this refreshing wine a perfect paring for all occasions! It's $48 Retail, and only 220 cases were produced, so don't miss out on this limited wine!
Wood Family Vineyards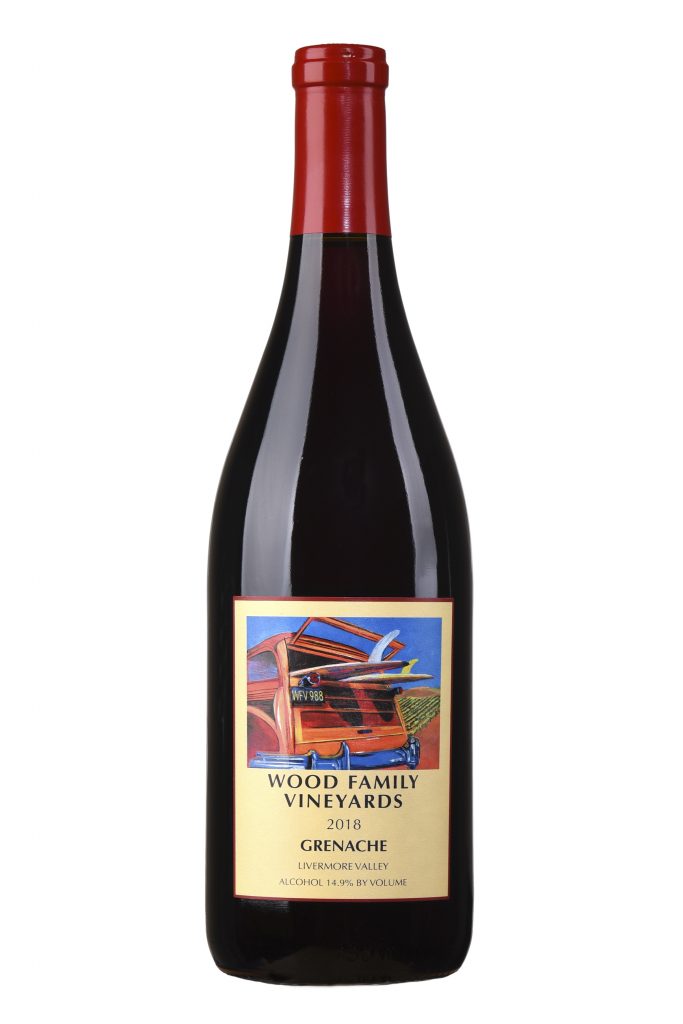 Wood Family Vineyard's 2018 Grenache is being released on June 17th, and makes a perfect summertime wine! It's light and fruit-driven with softer tannins and is excellent when slightly chilled on hot days. Wood Family is currently offering all bottles of wine at 10% off to everyone during shelter-in-place (SIP).