Wine: Livermore's Taste our Terroir Expands to Four Days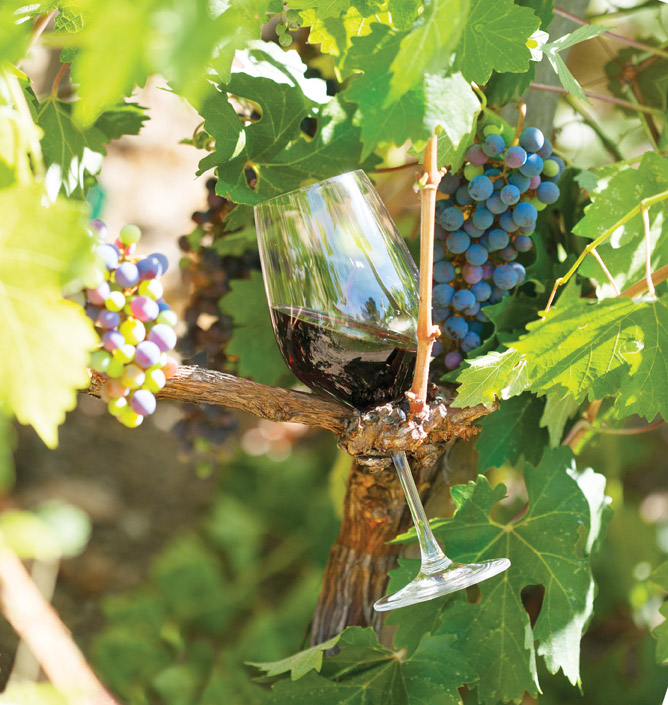 I've been going to Livermore Valley's food and wine pairing competition, Taste Our Terroir, since I moved to the Bay Area 10 years ago. As a guest or wine judge, I'd taste my way through that packed Thursday night event, deeply aware of how much thought had gone into every team's lip-smacking entry.
If you haven't been, here's the gist: Teams of two — a Livermore winemaker and a Bay Area chef — meet up, often months in advance, to select a wine and create its ultimate culinary companion. That night, they are judged for their innovation, use of local, seasonal ingredients and of course, deliciousness. As fun as the event was — the cheese and dessert room alone made me swoon — I always wondered why the Livermore Valley Winegrowers Association didn't use the event's momentum to fuel a weekend of activities, especially since the Thursday night event often sold out.
Last year, they read my mind and added a few events. But this year, Taste Our Terroir will start at Pleasanton's Casa Real and span four days, July 24 to 27, with a boatload of first-time activities across Livermore Valley, including celebrity chef cooking classes, vineyard tours and wine seminars on everything from sommelier secrets to the relationship between wine and music. Find out more at www.lwwine.org.
"Over the past few years we've seen a real hunger (among consumers) to go deeper in understanding food and pairings, so we've created a program to meet those interests," says Chris Chandler, executive director of the Livermore Valley Winegrowers Association. For me, it's all about the two-hour cooking demonstrations.
On July 25, cookbook author Rocky Fino of "Will Cook For Sex: A Guy's Guide to Cooking" (Stephens Press, 2010) will prepare three dishes to pair with wines from Page Mill Winery's portfolio.
On July 26, food blogger My Nguyen of My Healthy Dish will focus on creative tools to add wholesome twists to everyday meals — paired with Las Positas Vineyards wines. Nguyen is a chef and nutrition expert with a whopping one million Instagram followers. Another interesting Friday event: Wine consultant and CSU Fresno lecturer Clark Smith and winemaker Karl Wente will discuss how your wine preference can be strongly influenced by music. And, if you've always wondered how professionals describe and compare wines so well, you can join sommelier Gerald Gilligan of Double Barrel Wine Bar on Saturday as he takes you on a step-by-step journey through six classic grape varietals. "Secrets of the Sommelier" will help you uncover clues that the experts use to identify wines. At the end of the seminar, put your skills to the test in a blind tasting competition.
If Thursday night's food and wine pairing competition is still at the top of your list, be on the lookout for first-time winery participants, Dante Robere Vineyards and Darcie Kent Vineyards, and several non-Livermore restaurants, including Forno Vecchio (Pleasanton), 1300 on Fillmore (San Francisco) and Venga Paella (Oakland). For the first time, the competition will open one hour early — at 5 p.m. — for VIP ticket holders. Also for the first time: You'll be able to buy the wines you taste at the competition. "Consumers would always ask us where they could find the wines they were tasting and we would always say, 'Uh, at the winery,'" Chandler says. Not anymore.
This year, Livermore Valley's popular food and wine pairing dovetails into four days of activities, including cooking demonstrations, vineyard tours and wine seminars throughout the valley from July 24 to 27. Opening night starts at 6 p.m. (5 p.m. for VIP ticket holders) July 24, Casa Real, 410 Vineyard Ave, Pleasanton. Tickets: $125, VIP; $85 through July 10; $95 thereafter. See the full lineup and get tickets at www.lvwine.org.