Winemakers Talk Harvest and Their Favorite California Wines | Today: 3 Steves Winery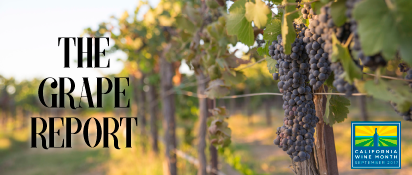 In honor of California Wine Month, we're sitting down with different winemakers throughout Livermore Valley and asking them to tell us about themselves, the harvest and of course, their favorite wines!  Today we're sitting down with the winemakers from 3 Steves Winery.
Firstly, tell us a little about yourself…
If you weren't a winemaker, what would you be?
We'd be working regular hours and actually earning a paycheck.
Are you a California Native?  Where did you grow up?
Two of the 3 Steves are native Californians.  Steve B grew up in Pennsylvania.
Where is your favorite place to be in California?
Livermore Valley.
And now on to harvest…
Favorite thing about the grape harvest?
The way all the winemakers support each other sharing tools, equipment, yeast, offering assistance if needed, or just to share a beer when there's time in between crushes.
Least favorite thing about the grape harvest?
When it ends.
Any predictions for this year?
White grapes will before red grapes, and yeast will eat the sugar and turn the juice into wine. (We don't want to jinx anything so that's all the predicting we want to put out there.) ?
Lastly, wine…
What is your favorite Livermore Valley wine?
3 Steves Cabernet Franc
What is your favorite Livermore Valley wine that you didn't make?
Nottingham Cellars Cabernet
For more information about 3 Steves Winery and other wineries in the valley, click here.