Winemakers Talk Harvest and Their Favorite California Wines | Today: Charles R Vineyards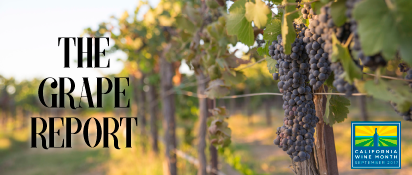 In honor of California Wine Month, we're sitting down with different winemakers throughout Livermore Valley and asking them to tell us about themselves, the harvest and of course, their favorite wines!  Today we're sitting down with the winemakers from Charles R Vineyards.
Firstly, tell us a little about yourself…
If you weren't a winemaker, what would you be?
Dick had an excavating business and Bonnie was a legal assistant for the city attorney's office in Livermore.  Now they'd choose watercolor painting.
Are you a California Native?  Where did you grow up?
Both are CA natives.  Bonnie grew up in San Leandro, Dick grew up in Huntington Beach, but also lived in Peru and Argentina.
Where is your favorite place to be in California?
Yosemite and Mendocino
And now on to harvest…
Favorite thing about the grape harvest?
Exciting to see the grapes come in and taste to see what the future holds.
Least favorite thing about the grape harvest?
Long hours and punch down.
Any predictions for this year?
Excellent fruit with all of the rain this last year.  The vines are happy!
Lastly, wine…
What is your favorite Livermore Valley wine?
Changes all the time.  The wine continues to age in the bottle and we have happy surprises with aging – right now it is Charles R Zinfandel and Sauvignon Blanc.
What is your favorite Livermore Valley wine that you didn't make?
Just tasted Nottingham Chardonnay and loved it.
For more information about Charles R Vineyards and Winery and other wineries in the valley, click here.