Winemakers Talk Harvest and Their Favorite California Wines | Today: Elliston Vineyards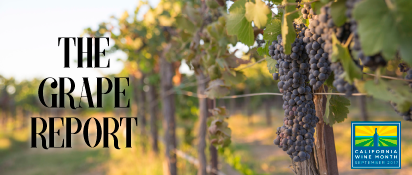 In honor of California Wine Month, we're sitting down with different winemakers throughout Livermore Valley and asking them to tell us about themselves, the harvest and of course, their favorite wines!  Today we're sitting down with the winemaker from Elliston Vineyards.
Firstly, tell us a little about yourself…
If you weren't a winemaker, what would you be?
I probably would have pursued a career in the forestry service or law enforcement.
Are you a California Native?  Where did you grow up?
I've always lived in California. I grew up in the Central Valley, but have also lived in Sacramento and Huntington Beach.
Where is your favorite place to be in California?
High Sierra Nevada Mountains
And now on to harvest…
Favorite thing about the grape harvest?
My favorite thing about Harvest is transitioning from the field to the production facility. It is here that your focus shifts from the plants to the actual winemaking process.
Least favorite thing about the grape harvest?
Spiders. Sac Spiders love grape bunches.
Any predictions for this year?
Weather is allowing even ripening and good sugar development.
Lastly, wine…
What is your favorite Livermore Valley wine?
2014 Elliston Vineyard Merlot (Thatcher Bay)
What is your favorite Livermore Valley wine that you didn't make?
2013 Page Mill Zinfandel, Spenker Vineyard
For more information about Elliston Vineyards and Winery and other wineries in the valley, click here.