Winemakers Talk Harvest and Their Favorite California Wines | Today: Fenestra Winery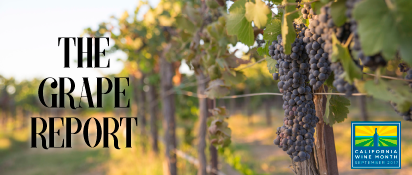 In honor of California Wine Month, we're sitting down with different winemakers throughout Livermore Valley and asking them to tell us about themselves, the harvest and of course, their favorite wines!  Today we're sitting down with the winemaker from Fenestra Winery.
Firstly, tell us a little about yourself…
If you weren't a winemaker, what would you be?
I'd be a mechanical engineer.  I love knowing how things workr and how to fix them. Luckily, being in wine production allows me to use my natural skills at fixing or improving equipment around the winery. Growing up with MacGyver on the television likely led to this curiosity and skill set.
Are you a California Native?  Where did you grow up?
Yes, I am a California Native. On my fathers side of the family we can trace our ancestry back to the late 1700s when a Spanish ancestor travelled to California with Father Junipero Serra and settled down in Carmel Valley where he married a Native American woman. He was actually the first layman buried at the Carmel Mission. I grew up in the lettuce capital of the world, Salinas, CA.
Where is your favorite place to be in California?
Carmel Beach, sipping on some nice Livermore wines.
And now on to harvest…
Favorite thing about the grape harvest?
My favorite thing about harvest is all of the wonderful fragrances and aromas coming off the active fermentations.
Least favorite thing about the grape harvest?
My least favorite thing about harvest is the clean up after a long day.
Any predictions for this year?
A bountiful year full of quality fruit.
Lastly, wine…
What is your favorite Livermore Valley wine?
Fenestra Estate Grenache.
What is your favorite Livermore Valley wine that you didn't make?
3 Steves Merlot! Livermore Valley produces some excellent Merlot grapes and wines. I believe that Merlot will make a comeback and be once again popular.
For more information about Fenestra Winery and other wineries in the valley, click here.