Winemakers Talk Harvest and Their Favorite California Wines | Today: Las Positas Vineyards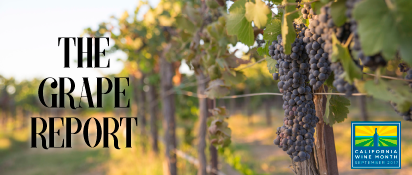 In honor of California Wine Month, we're sitting down with different winemakers throughout Livermore Valley and asking them to tell us about themselves, the harvest and of course, their favorite wines!  Today we're sitting down with the winemaker from Las Positas Vineyards.
Firstly, tell us a little about yourself…
If you weren't a winemaker, what would you be?
Unemployed. Though I may consider being either a rock star (even though I have no musical talent) or an astronaut.
Are you a California Native?  Where did you grow up?
Yes, I was born in Orange County and grew up in Placerville.
Where is your favorite place to be in California?
Livermore Valley, of course.  Or the Mendocino Coast.
And now on to harvest…
Favorite thing about the grape harvest?
I like the challenges it presents, keeps you on your toes.
Least favorite thing about the grape harvest?
Not being able to control the weather.
Any predictions for this year?
Another great year for Livermore Valley.
Lastly, wine…
What is your favorite Livermore Valley wine?
Toss-up between Las Positas Vineyards Meritage and Tempranillo.
What is your favorite Livermore Valley wine that you didn't make?
A lot of great wines, though Steven Kent's Lineage is always a stand-out.
For more information about Las Positas Vineyards and Winery and other wineries in the valley, click here.