Winemakers Talk Harvest and Their Favorite California Wines | Today: McKahn Family Cellars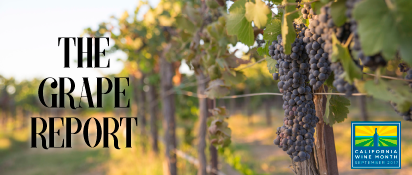 In honor of California Wine Month, we're sitting down with different winemakers throughout Livermore Valley and asking them to tell us about themselves, the harvest and of course, their favorite wines!  Today we're sitting down with the winemaker from McKahn Family Cellars.
Firstly, tell us a little about yourself…
If you weren't a winemaker, what would you be?
Indiana Jones.
Are you a California Native?  Where did you grow up?
Yes, I grew up in Ripon, a small almond farming community just north of Modesto.
Where is your favorite place to be in California?
Without hesitation, Mendocino!
And now on to harvest…
Favorite thing about the grape harvest?
The smells.  Everything smells different during harvest. The cellar, the valley, the vineyards after they've been picked, my clothes, everything. It all smells like harvest.
Least favorite thing about the grape harvest?
Missing half of the college football season.
Any predictions for this year?
Good, but not great.
Lastly, wine…
What is your favorite Livermore Valley wine?
Casa de Vinas Petite Sirah.  It's currently in the barrel, and it's an awesome wine.  Looking forward to getting it bottled and released.
What is your favorite Livermore Valley wine that you didn't make?
Steven Kent Lineage.
For more information about McKahn Family Cellars and other wineries in the valley, click here.