Winemakers Talk Harvest and Their Favorite California Wines | Today: Murrieta's Well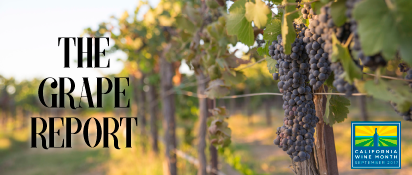 In honor of California Wine Month, we're sitting down with different winemakers throughout Livermore Valley and asking them to tell us about themselves, the harvest and of course, their favorite wines!  Today we're sitting down with the winemaker from Murrieta's Well.
Firstly, tell us a little about yourself…
If you weren't a winemaker, what would you be?
An anthropologist. Before going to UC Davis I entertained the idea of pursuing studies in Anthropology. I suppose humans are the one thing that is more diverse and unpredictable than wine.
Are you a California Native?  Where did you grow up?
No, I grew up just outside of Atlanta in Marrieta, Georgia.
Where is your favorite place to be in California?
With my family.
And now on to harvest…
Favorite thing about the grape harvest?
IT's the most exciting time of the year. Our whole team is working together. It's the culmination of everything we worked for over the course of the year. It's the end of the growing season and the beginning of the winemaking process.
Least favorite thing about the grape harvest?
If I had a least favorite thing, I shouldn't be a winemaker.
Any predictions for this year?
Good quantity, great quality.
Lastly, wine…
What is your favorite Livermore Valley wine?
Murrieta's Well Merlot
What is your favorite Livermore Valley wine that you didn't make?
Steven Kent Lineage Cabernet Sauvignon
For more information about Murrieta's Well and other wineries in the valley, click here.