Winemakers Talk Harvest and Their Favorite California Wines | Today: Eagle Ridge Vineyards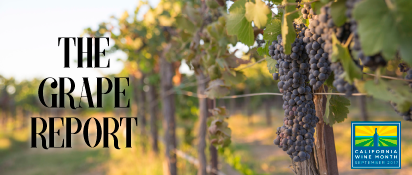 In honor of California Wine Month, we're sitting down with different winemakers throughout Livermore Valley and asking them to tell us about themselves, the harvest and of course, their favorite wines!  Today we're sitting down with the winemakers from Eagle Ridge Vineyard.
Firstly, tell us a little about yourself…
If you weren't a winemaker, what would you be?
I'd be completely retired!
Are you a California Native?  Where did you grow up?
Jim grew up in Missouri and New Mexico until he was 13, then moved to Livermore Valley. Cheryl is a native Livermoran.
Where is your favorite place to be in California?
Lake Tahoe.
And now on to harvest…
Favorite thing about the grape harvest?
Love the smell of fermenting grapes and seeing the products of a year's worth of farming.
Least favorite thing about the grape harvest?
The birds, bugs and rodents. After harvest comes fermentation and manual punch down twice per day for weeks!
Any predictions for this year?
2017 will be the Predicting a very good quality of grapes and quantity.
Lastly, wine…
What is your favorite Livermore Valley wine?
Eagle Ridge 2011 Petite Sirah
What is your favorite Livermore Valley wine that you didn't make?
Wente Vineyards Charles Wetmore Cabernet Sauvignon
For more information about Eagle Ridge Vineyards and Winery and other wineries in the valley, click here.