The Chefs Tell All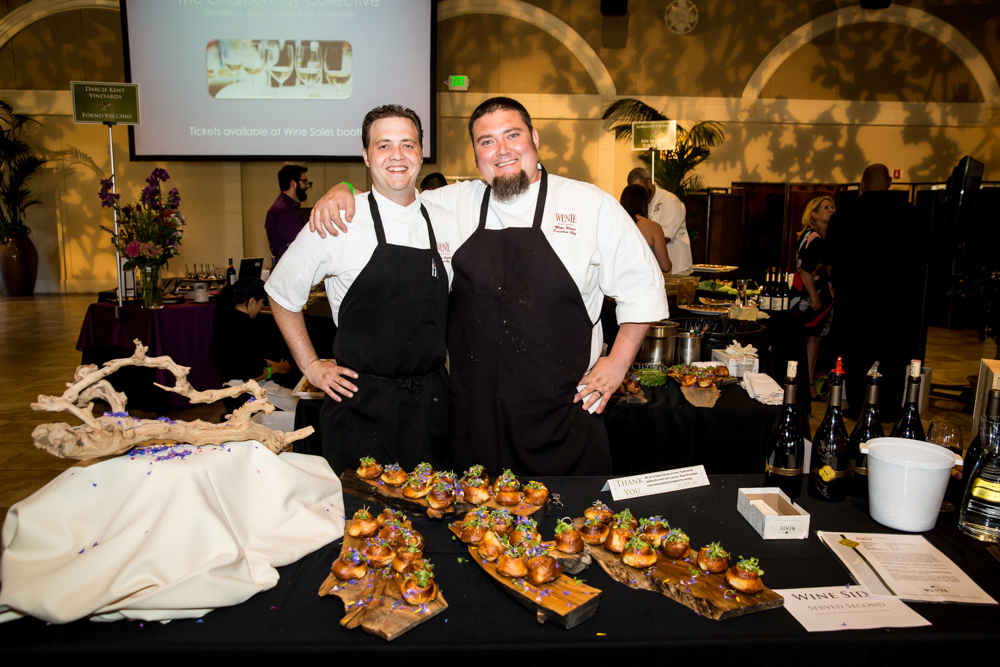 With Taste Our Terroir less than a month away we sat down with a few of the participating restaurants to hear about what makes for the perfect pairing and what trials and tribulations they endured as they started their careers.
Let's start with the Quest for Food and Wine Pairing Excellence on Thursday night.  This event brings 18 winery and restaurant teams together to compete for five awards.  So what makes a pairing perfect?  Sabio on Main says that they aim for the wine and food to really cooperate and have a long, memorable finish.  Salt Craft claims that the trick is to make a connection between the local food and wine.  Johnny Garlics is excited to knock some socks off with bold flavors while Beets Hospitality aims for simplicity and clean flavors saying that food and wine should be fun, having too many things going on can confuse the palette.  No one sums up this event better than The Restaurant at Wente Vineyards: I don't think that the Bay Area wine community gives Livermore Valley the recognition it deserves, so for me, this event does just that.
Now that we're all dying to know what these chefs have up their sleeves (sorry you'll have to wait until Thursday night to discover their actual pairings). Let's discover how these culinary teams got to where they are today.
About 20 years ago I was working at a very busy seafood restaurant that had an open kitchen.  As I watched the people pour in, I thought that I had gotten off hook because I was not getting any orders.  It turns out that my ticket printer was not turned on.  That was the longest set of tickets I had ever seen.  – Salt Craft
My trainer asked me to drain all of the hot water out of the coffee machine.  It was connected to the plumbing so it ran on and on and on.  – First Street Ale House
I was 17 when I got my first "real" cooking job.  My Chef found it funny to hide everyday as I walked in.  He would jump out and pick me up (I was 120 pounds soaking wet) take me outside and throw me in the cardboard dumpster.  This went on for six weeks.  Every day he'd hide somewhere different.  It certainly taught me how to deal with anything.  – Sabio On Main
One of the very early weddings that I planned ended up having record-high temperatures day-of.  The bakery delivered the cake four hours earlier than planned.  By the time the cake was scheduled to be cut, it had literally melted off the table and onto the floor.  – Stonebrae Country Club
I for one am very excited to see what these chefs have up their sleeves for Thursday night's event and hopefully they won't have any stories like these!  Tickets for Taste Our Terroir's Quest for Pairing Excellence are going quickly.  Get your tickets here and be sure to check out the full line up for the weekend.  Cheers!
A special thank you to all the restaurants that participated in this post: Beet's Hospitality, First Street Ale House, Johnny Garlics, Sabio on Main, Salt Craft, Stonebrae Country Club and The Restaurant at Wente Vineyards.