Discover Nottingham Cellars
Welcome to Nottingham Cellars, our family-owned and operated winery now located in downtown Livermore at Blacksmith Square! Our winery is dedicated to producing exceptional wines from a handful of amazing vineyards, making us a top choice for wine enthusiasts looking to taste the best of what California wine country has to offer.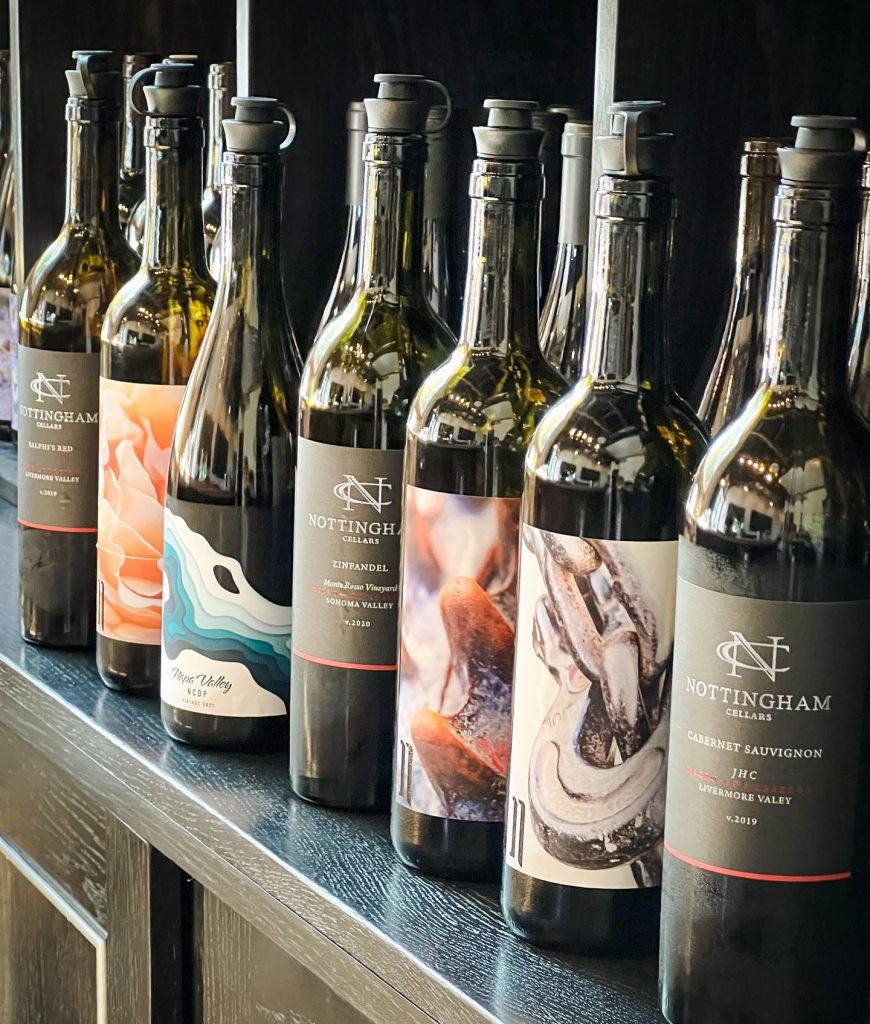 We carefully select grapes from a handful of vineyards, each with unique terroir and characteristics, to create a range of wines that showcase the best of their region. Our winemaking philosophy is all about highlighting the natural qualities of the grapes, allowing the fruit to speak for itself, and creating truly exceptional wines.
Join us for Wine Wednesday, October 18th, from 5-8 pm to celebrate the joy of great company, exceptional wines, live music, and delicious food. Let's raise a glass to the Livermore wine community and the friends who make our journey all the more special!
On Saturday, October 21st, 6-10pm, Blacksmith Square is hosting Livermore Pride. DJ BARTO is MCing the event, and Ava LaShay and friends will be performing! Seating is first come, first serve. Hope to see you there!