Great food and wine pairings to share with those you are most thankful for this season!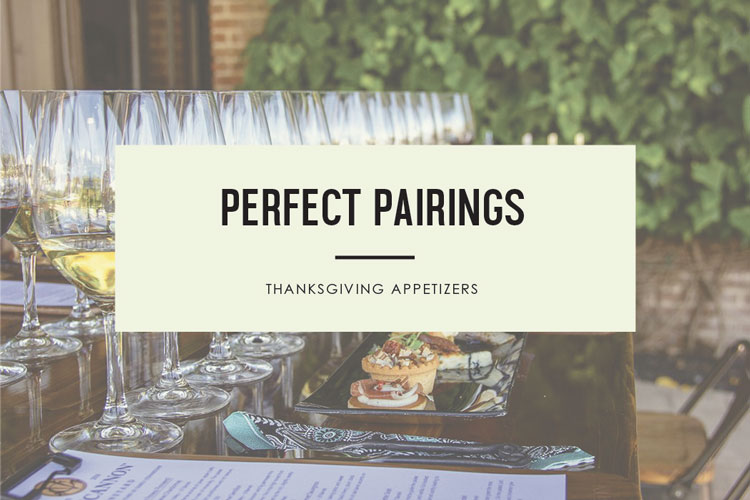 Thanksgiving is quickly approaching and it's time to plan our menus and of course, our wine list for the holiday.
Finding a particular wine from our local Livermore Valley wineries can be a breeze with our easy search option. Go to the wineries tab at the top of the page. Once you're there, scroll down and you'll find a drop-down menu called "varietal." Click which wine you're interested in and hit search. The page will load with all the local wineries that carry that selection.
Below are some delicious recipes to complete your wine pairing this Thanksgiving.
PUMPKIN, RICOTTA & ARUGULA BRUSCHETTA paired with Chardonnay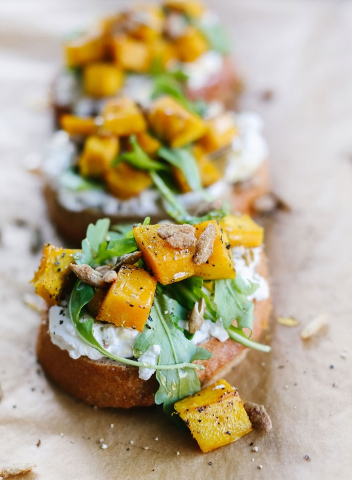 A buttery, oak-aged chardonnay pairs well with the creamy ricotta in this recipe.
Arancini di riso (crispy fried risotto balls) with red onion marmellata paired with Sparkling Wine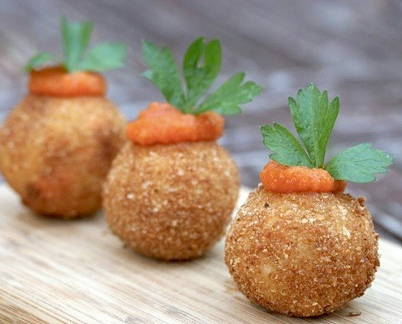 A glass of sparkling wine would be a fun addition to this delightful appetizer.
Sweet Potatoes and Bacon Jam Bites paired with Pinot Noir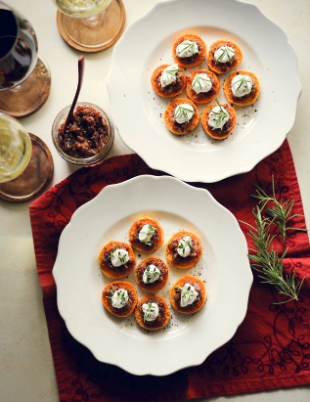 The salty bacon brings in this appetizer brings out the sweet, fruity tones in a Pinot Noir. You can find the recipe here.
Garlic Stuffed Mushrooms paired with Merlot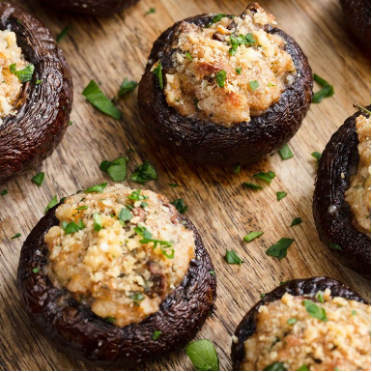 A glass of merlot pairs well with any food, but the warm plum and blackberry notes in merlot work perfectly with this savory mushroom dish.
Filet mignon BALSAMIC ONION JAM crostini Paired with Cabernet Sauvignon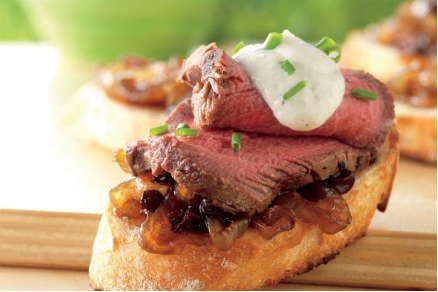 A full-bodied Cabernet with peppery notes would pair well with this flavorful and tender filet mignon appetizer. Make this recipe here.