Painted Barrel Trail
Barrel Tasting Weekend in Livermore Valley Wine Country is almost here, and that means our local artists are hard at work creating our Painted Barrel Trail. Follow the trail throughout the Valley starting February 1st until Barrel Tasting Weekend, March 23rd-24th, and purchase raffle tickets for your chance to win a beautiful hand-painted barrel, and a case of wine!
Big White House – Jessica Carroll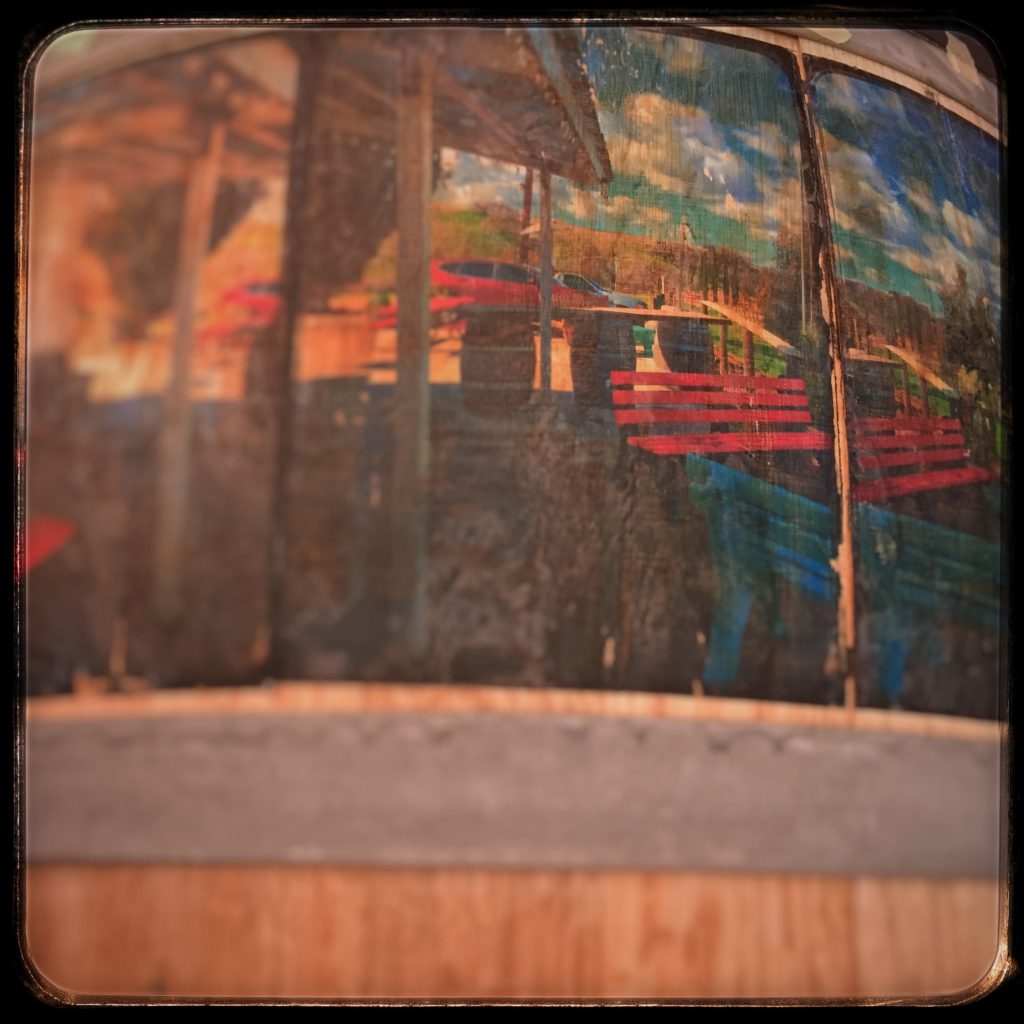 Charles R Winery – Bonnie Bartlett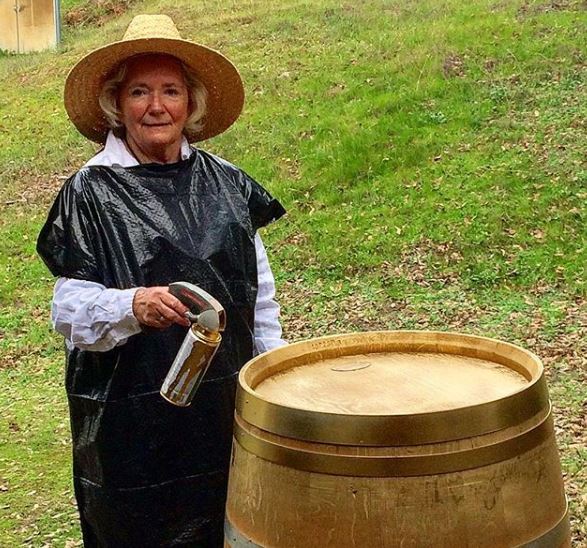 Embodied Wines – Skylar Wolf
Artist Skyler Wolf is 25 years old and is a Bay Area born Navy brat. She has been doing art since she was little, and she credits her mom for giving her her talent. Skyler attended art school DVC and SF State and is mom to Niko and Denali. She works in the Tasting Room at Embodied Wines and while her passion is art, she is also an internationally published model and a licensed Falconer. Skyler is a sketch artist, working in graphite, charcoal and acrylic paints. Her barrel is features raptors and corvids in acrylic paint.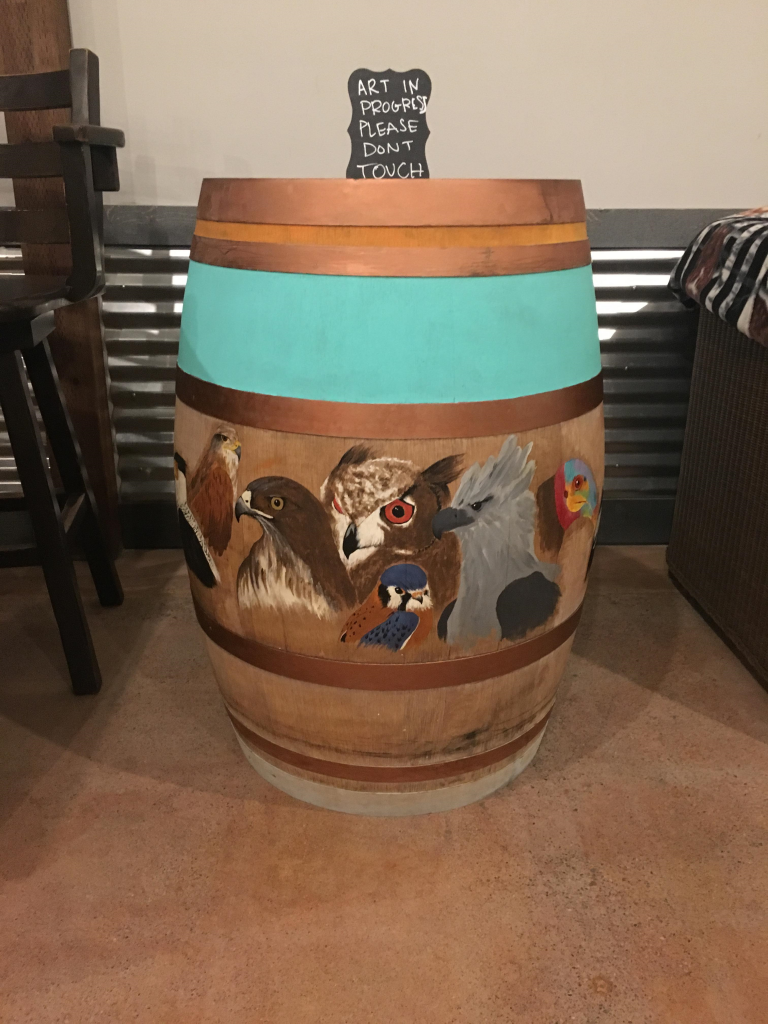 Fenestra Winery – Lela Witherspoon & the art students of Del Valle High School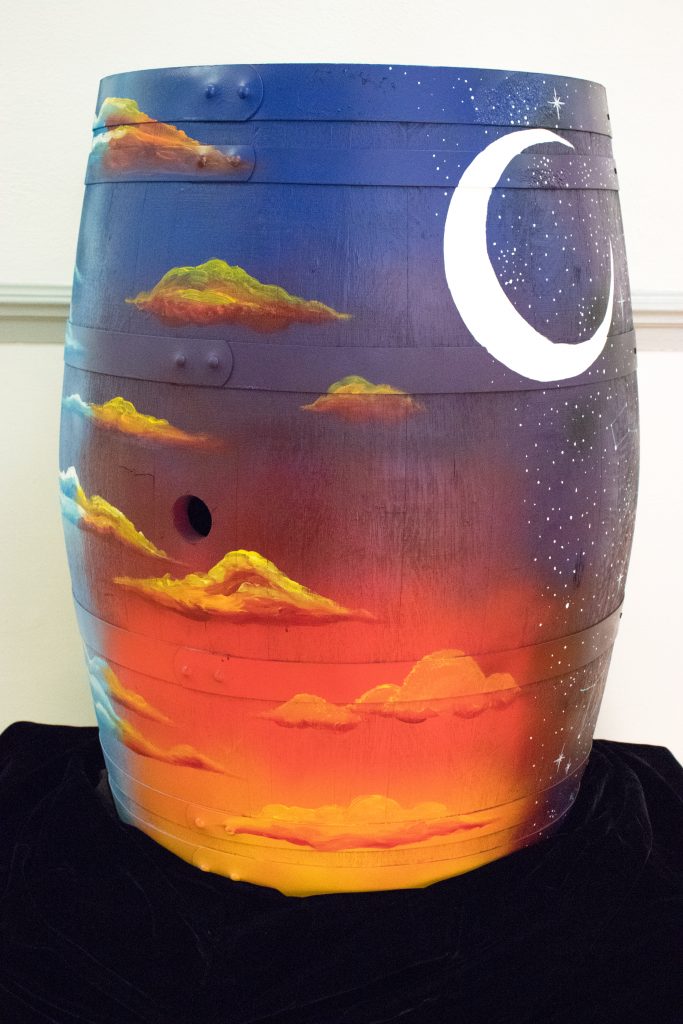 Garré Vineyard & Winery – Hilary Mills Lambert
Hilary believes in painting from life whenever possible and carries her paints on her travels around California and New England. Her current Atelier training at the Golden Gate Atelier in Oakland is the icing on the cake in a long period of concentrated study. Drawing and painting the human figure in the classical tradition is a spring- board to my current body of work.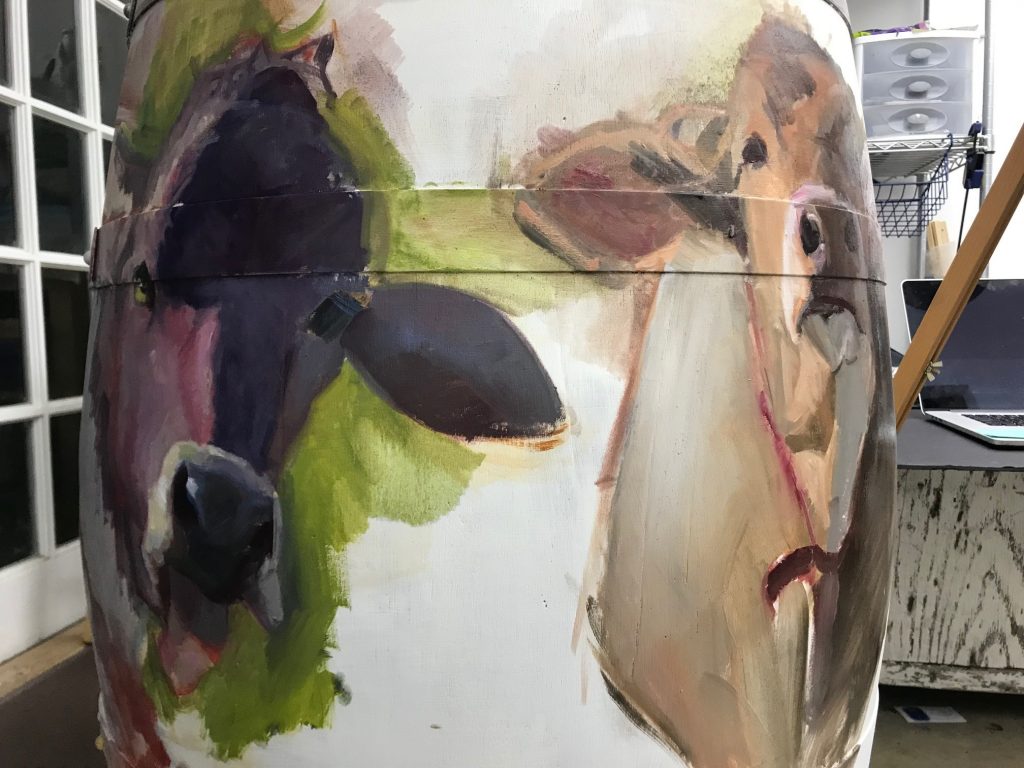 McGrail Vineyards & Winery – Laina Carter
You can normally find Laina working at McGrail Vineyards, but in her free time she likes explore her artistic side. Laina designed this barrel to be a rough map of Livermore that highlights the most iconic and historical spots in the city. It also features some interesting facts and stories about the various people and places that have shaped Livermore's rich history.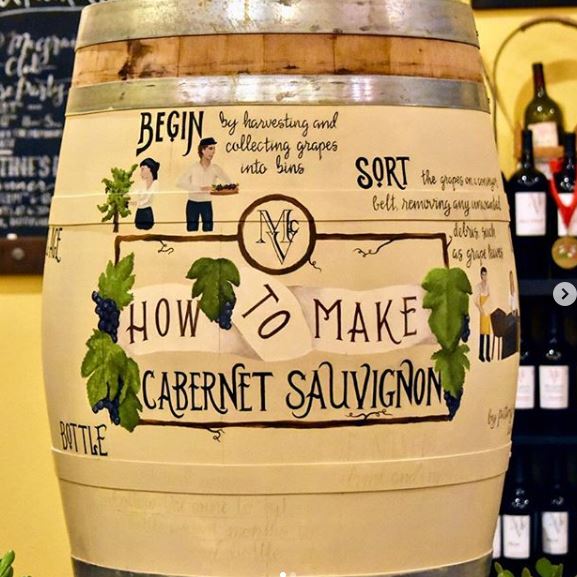 Murrieta's Well – Helene Marie Roylance
Helene Marie Roylance is a local bay area artist. Her works focus mainly on watercolor and intricately painted ceramics. She earned a Studio Art degree from Pitzer College, and although she worked in several different mediums, she has always maintained a love for painting. In her youth, she painted murals for schools, friends and family. In her current endeavors, her ceramics feature ornately painted designs, landscapes, and portraits, using brilliant colors, and echoing influences of her travels abroad. With watercolor, she has the freedom to leave the studio behind and paint on location. Her works can currently be seen at the Livermore Art Association Gallery and the Fremont Art Association Gallery.
Omega Road Winery – Vena Geasa
Retzlaff Vineyards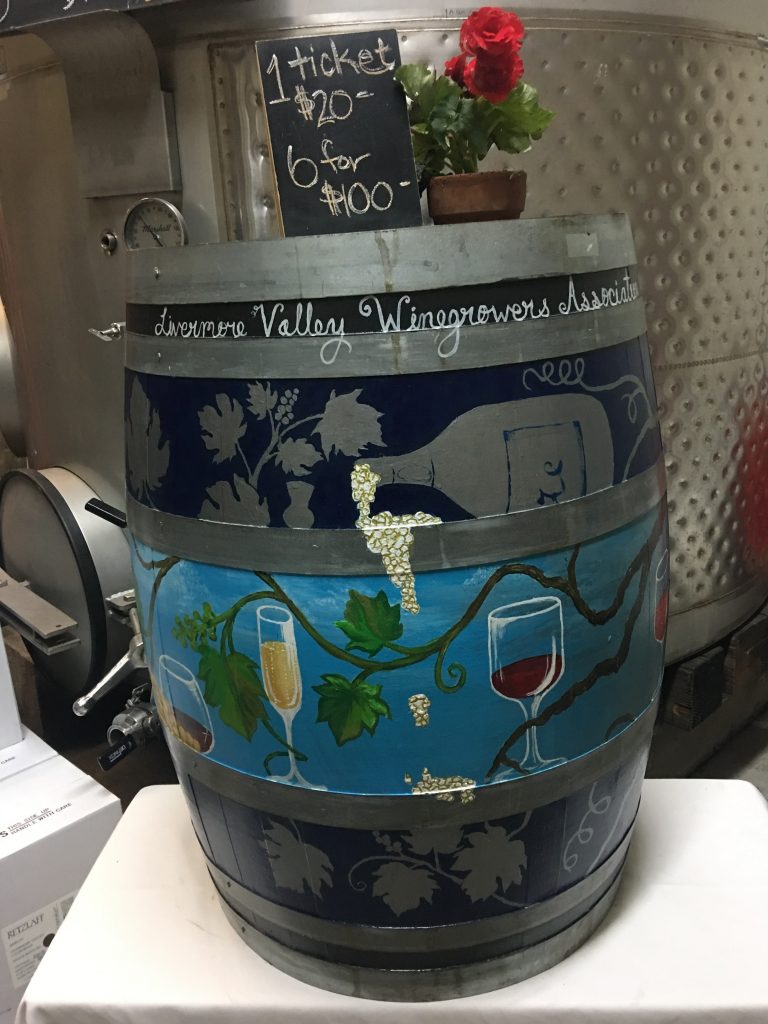 Wente Vineyards – Joel Tesch
A native of Raleigh, NC, Joel Tesch grew up with an artistic bent from an early age. After living in several different locations (Raleigh, Chapel Hill, Charlotte, Atlanta, San Francisco and London), he has settled for the last several years in the East Bay with his wife Leela and 3 daughters (Carly, 8 and identical twins Valerie & Isla, 6) and established his studio and art business, Joel Tesch Studio. Joel has exhibited all over California and throughout the Southeast US. His work has been sold to collectors all over the world (including UK, Sweden, Switzerland, Canada, Australia and more!). Joel is featured on all Wente's Artist Series 2016: Harmony, Sonata, GSM and Duetto. He brings a bold look and feel to the wines!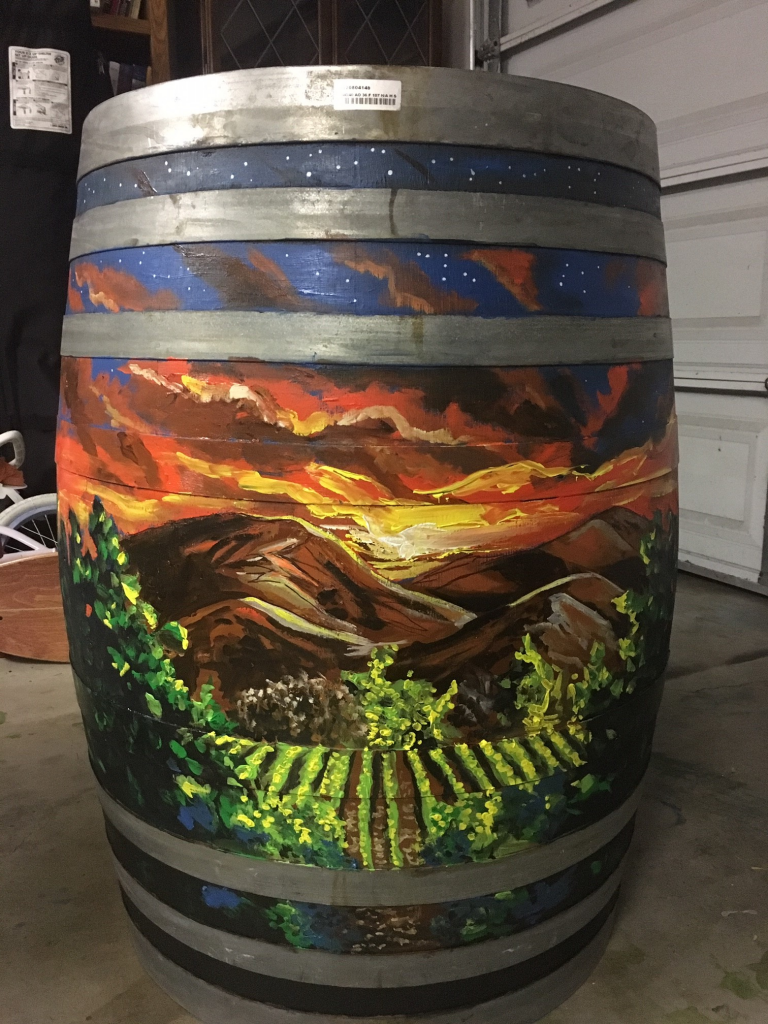 Wood Family Vineyards – Ben Fish
Ben has been working at Wood Family Vineyards for over 2 years and is our Cellar Master. Ben Fish is an East Bay Area native, born in Antioch, raised in Oakley, now living and working in Livermore. When he isn't pouring in the tasting room or assisting in the winemaking process at Wood Family Vineyards, Ben is developing his art. Landscapes have been his focus in recent years, inspired both by travel and the landscape of his home region. Ben's work has appeared in SFSU's Transfer Magazine, and SJSU's Reed Magazine. IG: @ben.fish.art