Overview
Saturday, March 25, 2017 - Sunday, March 26, 2017 (12 - 4:30pm)
Livermore Valley Wine Country

Add to iCal/Outlook

Add to Google Calendar
ONLINE TICKET SALES HAVE ENDED, BUT YOU MAY PURCHASE TICKETS AT PARTICIPATING LOCATIONS SATURDAY AND SUNDAY.
Barrel Tasting Weekend looks a little different in 2017, introducing....
Barrels, Bottles & Brews
The same event you know and love, but we've invited a few new friends

$55 Day Of
1 ticket, 2 days--Tickets are good for Saturday & Sunday!
Now Available: Winery, Brewery, and Distillery activities & what's being poured!
Livermore Valley's storied wine country has some new neighbors — craft breweries and artisan distilleries—and now there's even more to celebrate in wine country. The same quality, attention and care dedicated to the winemaking process, similarly can be found in the regions craft brew and artisan spirits.
Blending these elements, Livermore Valley welcomes amateurs and aficionados alike to discover something new and unexpected at Barrels, Bottles & Brews on March 25- 26, 2017. Whether you're a beer buff, wine lover or spirits fan, you might gain a new appreciation for the beverage scene across party lines.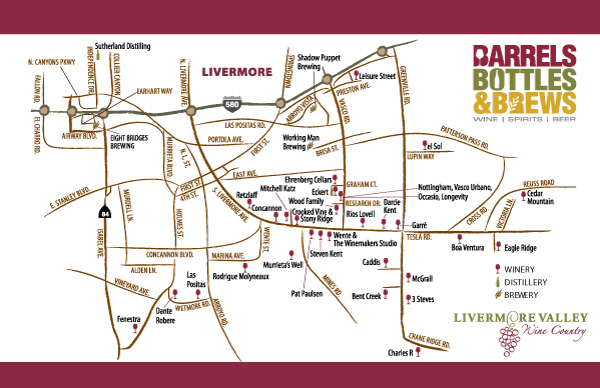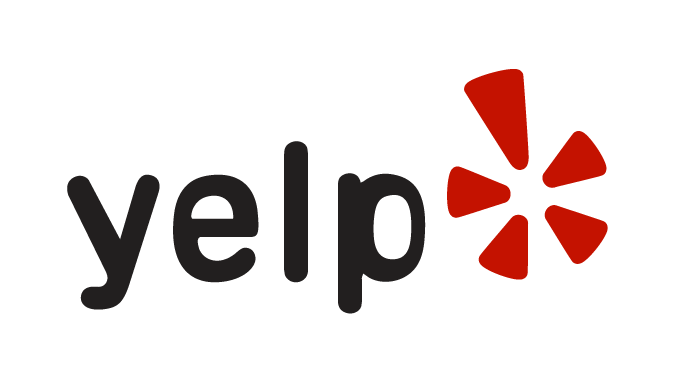 Official Check-in Partner
Wineries: 3 Steves Winery, Bent Creek Winery, Boa Ventura de Caires, Caddis Winery, Cedar Mountain Winery, Charles R Winery, Concannon Vineyard, Crooked Vine Winery, Dante Robere Vineyards, Darice Kent Vineyards, Eagle Ridge Vineyard, Eckert Estate Winery, Ehrenberg Cellars, el Sol Winery, Fenestra Winery, Garre Vineyard & Winery, Las Positas Vineyards, Leisure Street Winery, Longevity Wines, McGrail Vineyards and Winery, Mitchell Katz Winery, Murrieta's Well, Nottingham Cellars, Occasio Winery, Pat Paulsen Vineyards, Retzlaff Vineyards, Rios Lovell Winery, Rodrigue Molyneaux Winery, The Steven Kent Winery, Vasco Urbano, Wente Vineyards, Winemakers Studio, Wood Family Vineyards
Distilleries: Eckert Artisan Spirits, Sutherland Distilling
Breweries: Eight Bridges Brewing, Shadow Puppet Brewing Company, Working Man Brewing Company

While in Livermore Valley Wine Country, we ask you to drink responsibly and encourage you to select a designated driver or arrange for transportation. There are a number of transportation services available—town cars and limousines for small groups, taxis for individuals and chartered buses for larger groups—all services that can arrange to drive you. We thank our transportation partners for their support and encourage registrants to make transportation arrangements at their earliest opportunity.
Black Tie Transportation
Transportation bundles available, including event ticket, glass, & transportation. Call for more info
Extraordinary Tour Services
Group Shuttle service includes:
Event ticket and wine glass
Shuttle services to all participating wineries**
( meet in central Livermore )
Waters and snacks
$89 per person + standard min. Gratuity
**We will have predetermined stops to the wineries of choice Private all inclusive tour includes:
Event ticket and wine glass
Custom pickup within 20 miles
Stops and tastings at any of the participating wineries
Custom picnic lunch
Champagne , snacks and waters for the ride
$139 per person + standard min. Gratuity
Call or e-mail for reservations
925-788-3458
Extraordinarytourservices@gmail.com