Overview
Sunday, September 3, 2017 (12 - 5pm)
Livermore Valley Wine Country

Add to iCal/Outlook

Add to Google Calendar
EXCESSIVE HEAT WARNING FORCES CANCELLATION OF 36TH ANNUAL HARVEST WINE CELEBRATION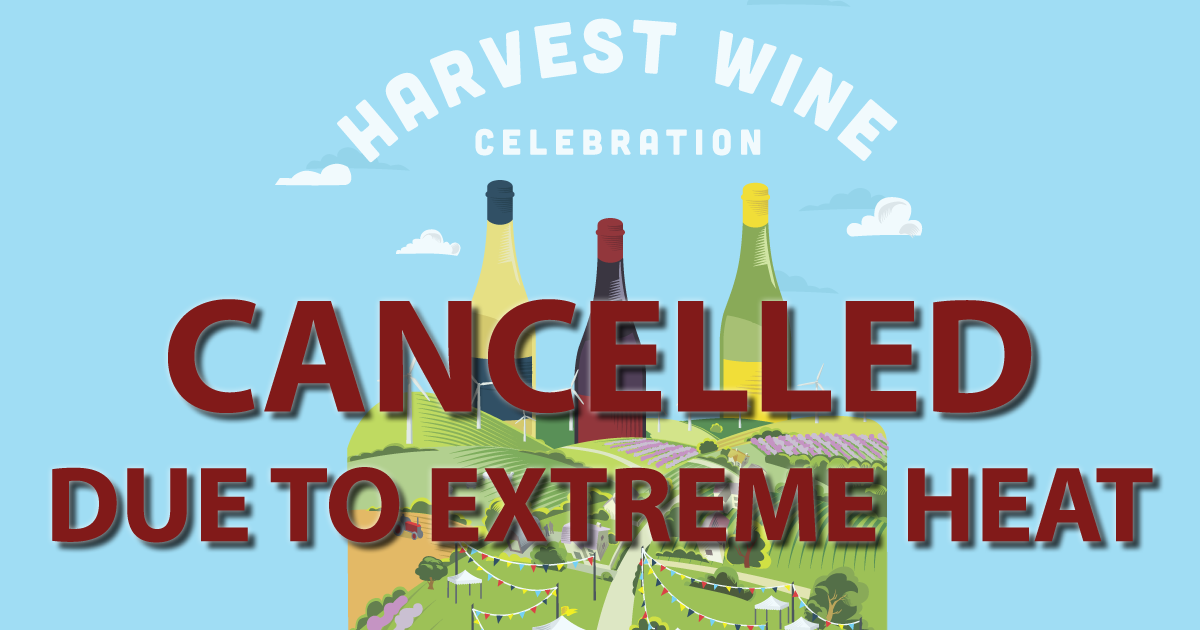 Out of care and concern for our guests, volunteers and winery staff, the Livermore Valley Winegrowers Association has made the difficult decision to cancel the 36th annual Harvest Wine Celebration scheduled for Sunday, September 3 at Las Positas College in Livermore.

"We were very excited about the 2017 Harvest Wine Celebration, which would have brought all of our member wineries together at the top of Las Positas College, but, our first priority is the health and welfare of our community," said Chris Chandler, executive director of the Livermore Valley Winegrowers Association. "The excessive heat forecasted by local and national weather services is a safety risk we are not willing to take. Our board explored moving the event to an indoor location but the tight timeframe and size of the event made moving impossible."
What about the tickets I purchased?
All ticket purchases will automatically be refunded to your credit card in 7-10 business days.

Will winery tasting rooms be open?
Yes, many of the tasting rooms will be open for the holiday weekend. See a full list of events here.

What's next in Livermore Valley?
We invite you to join us at the Airport Open House on October 7th.