Wine & Art; Perfect Pairings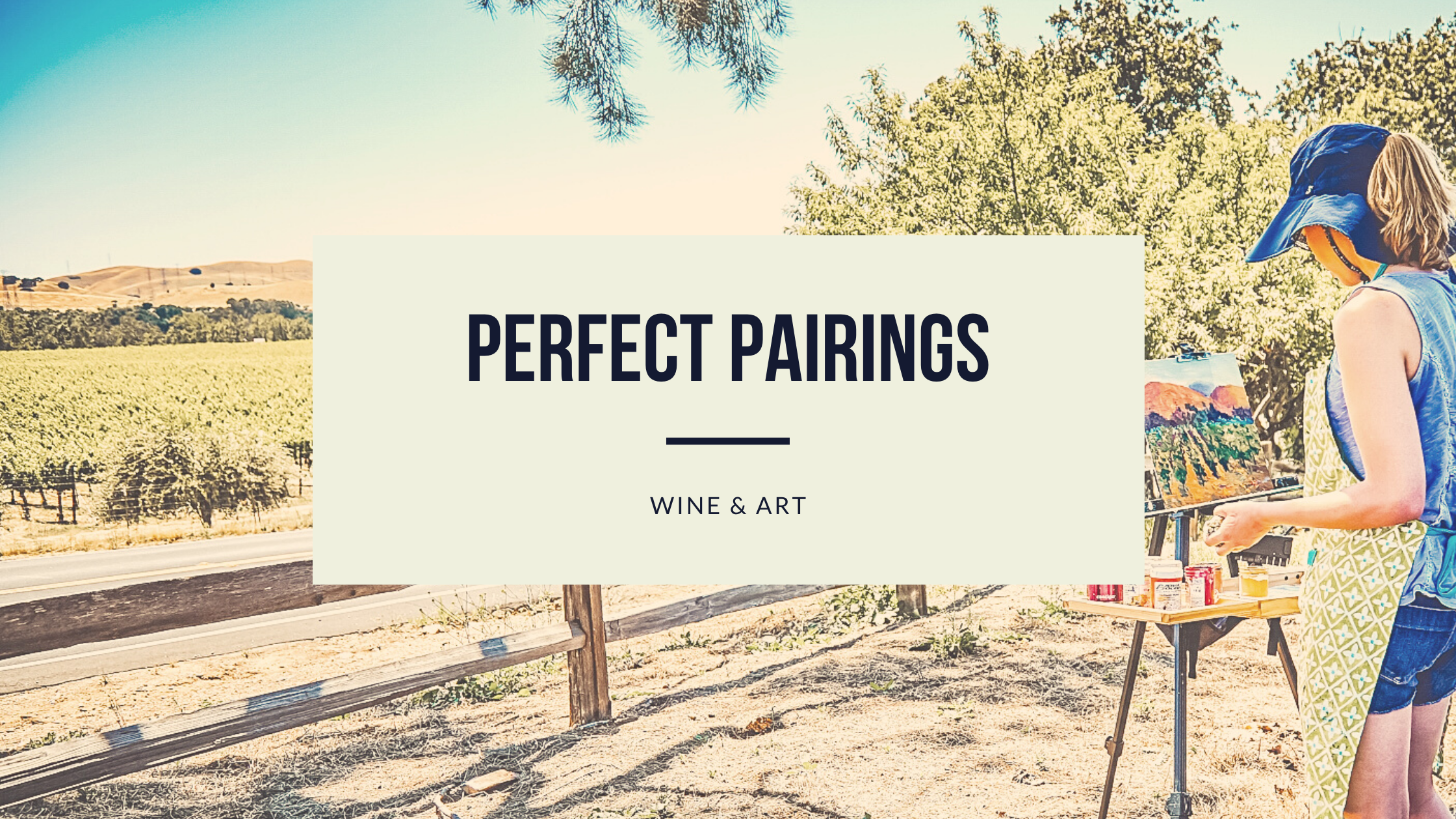 As California Wine Month is quickly coming to an end, we are highlighting a final group of perfect pairings. From the art of winemaking to the art of woodworking, Livermore Valley is full of artistic creations and we want you to know about them.
Bay Area Redwood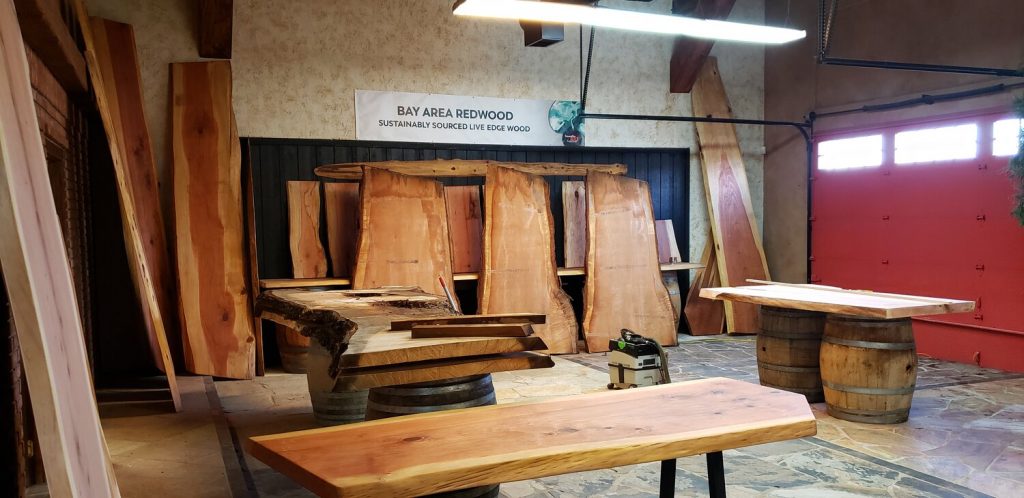 Bay Area Redwood is a local startup serving customers in the Bay Area, ranging from individual customers to large-scale businesses. Their company was founded with a mission to divert waste created by developers and arborists, and they continue to strive towards this goal today. Bay Area Redwood collaborates with local artisans and master craftsmen to create finished redwood slab products. They create anything and everything from tables, to seating areas, to live edge bars, to bleachers. They even created hand-made charcuterie boards for our virtual Tapas & Tempranillo event in July!
Bay Area Redwood has been an exciting new partnership in Livermore Valley. If you're interested in a new handcrafted piece of furniture, you can view a full list of their products here.
Living Oak Designs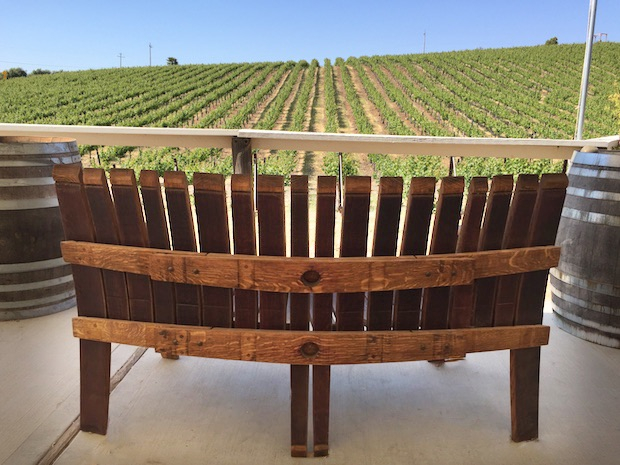 Located within the Livermore Valley Wine Country, Living Oak Designs provides unique products made from reclaimed wine barrels collected from local wineries. Each one is hand made and built to show the history and character of the barrels in which they are from. Living Oak Designs will have some of the samples of their barrel furniture on-site at Las Positas Vineyards on Saturday, Sept 26th, or you can visit their website here.
Painted Barrels
Normally, we highlight the Livermore Valley Painted Barrel Trail in March during the Barrel Tasting Weekend event. However, thanks to 2020 we've had to put the barrel art trail on pause for a few months. But, it's now back and we can't wait to announce the winners of each barrel!
If you didn't get the chance to visit the barrels on the trail and purchase a ticket, you're in luck. This weekend, (Sept. 26 & 27) is the final weekend to purchase raffle tickets for the chance to take home a one of a kind hand-painted barrel. A list of the winery participants and artist is below. Stop by to purchase a ticket this weekend! Winners will be announced via email next week.
Bent Creek Winery | Barbara Hoffman 
Big White House Winery | Jessica Carroll
Fenestra Winery | Lorna Edwards
Eagle Ridge Vineyard | Madison Foster
Garré Vineyard | Hillary Mills Lambert
Leisure Street Winery | Christina Ohnstad
Omega Road | Alexandra Henkelman
Page Mill Winery | Jennifer Wake & Ashley Simerman
Retzlaff Vineyards | Suzy Spragge
Wente Estate Tasting Room | Janeen Heath
Pinots Palette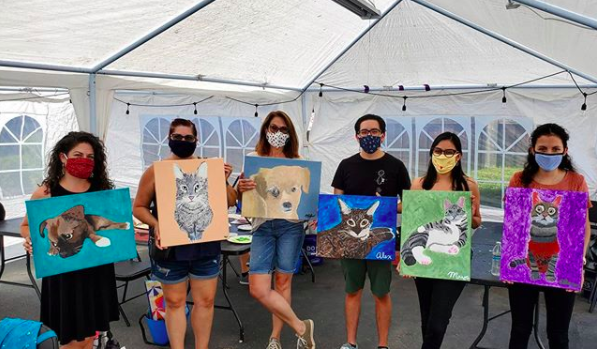 Pinots Palette is back in the studio! Join them for an evening on the patio (with social distance guidelines in place) or purchase a "Take Home Paint Kit" and Virtual Classes online with supplies shipped to your door! Pinots Palette is an amazing community partner and supports the Livermore Valley beverage industry by serving local wine and beer during their classes.